One of Tina's work Colleagues partner runs an Exotic Zoo, Which is where, anyone who remembers
, my Pet Hedgehog Herbert comes from
We visited them today, again, to meet their newest acquisitions.
It was a fun afternoon, for Tina and the Kids, but for me personally, it was a lifetime dream come true.
When I was younger, I worked on the Farms and we had a pair of Barn Owls living in one of the disused Barns. Every now and then, we would be priviliged to see them flying out and about. We had been asked not to disclose of their existence, by the Landowner, which we never did. For the Owls protection. I have always loved Barn Owls, they are beautiful. One of my greatest wildlife moments was, whilst working on the Farm mentioned, one of the Barn Owls flew alongside my TR7 on my way home from work, it was flying over teh irrigation channels to my left. Just simply amazing...........
Today, I not only got to meet "Barney" the Barn Owl, but I got to hold him (Yes thats my Arm!!):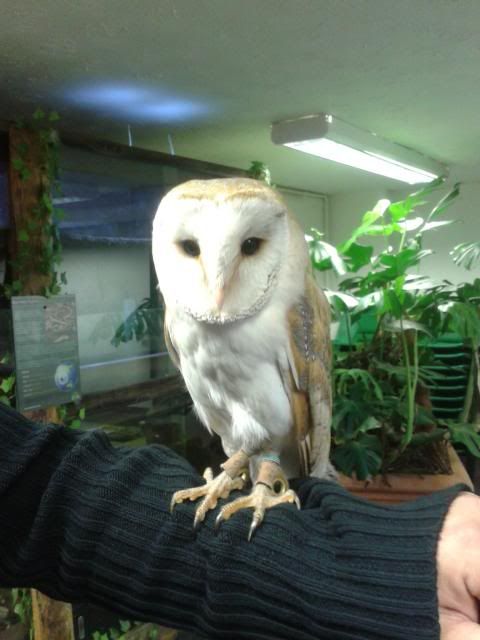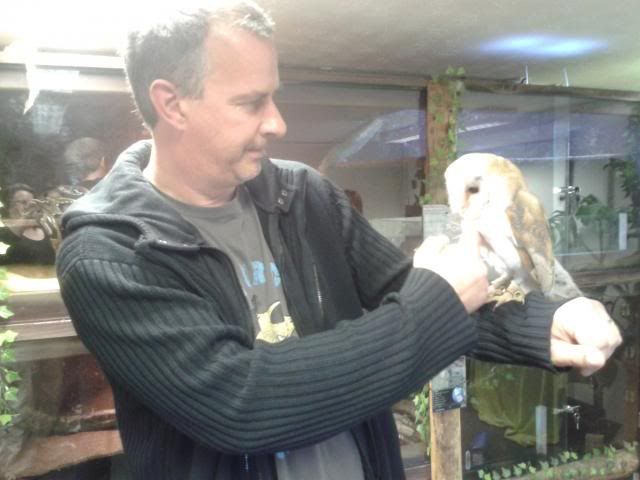 and, I even Compared the MEERKAT !!!!!!!!!!!
Tina got hold of something 12Ft long..................A Python (This is the Male, the Female is in the Cage behind, she is Pregnant)
Armadillos (So friendly it was freaky !!)
Prairie Dogs (These needed to be rehomed so if anyone fancies a pair of Prairie Dogs!!)
Iguana: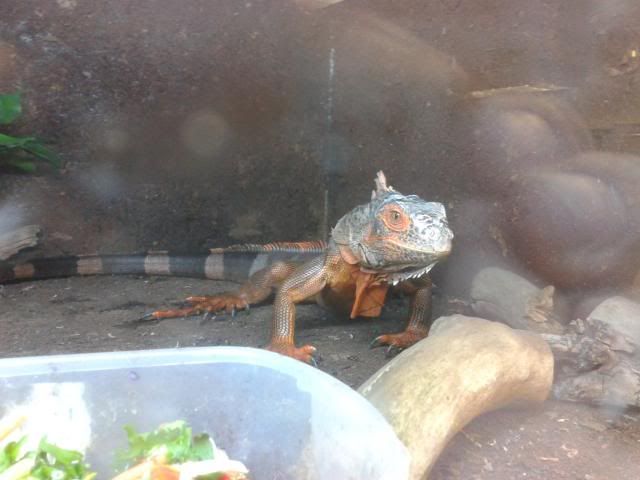 Tarantula: This chappy is aggresive, so agressive that he shoots his hair out of his back, he has done this so many times, he has a Bald spot !!!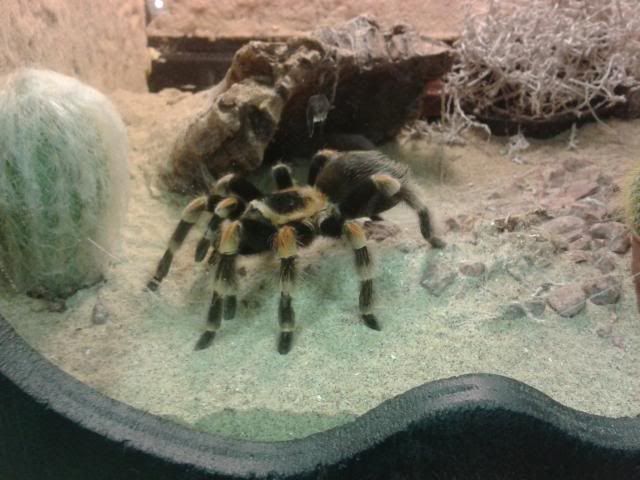 Got some Videos to post next.......
Upgrades:

Fitted Electric Memory Seat, Leather Cubby Lid, Wood Dash, Message Centre.