Right want to get this 2nd Meet rolling guys, so we are going for Saturday 19th of October and the venue is
http://www.akkeronhotels.com/Hotels/Cen ... Kings-Lynn
Kings-Lynn
We used this venue for the last Meet and it has a decent restaurant (for those that want to eat) a decent bar, good car parking and is very easy to find and is central for most attendee's!
By the way, this will probably be the last Meeting I arrange this year, but want to start a Bi-Monthly Meeting next year, starting in April, so if anyone has any suggestions for alternative venues, please PM me!
Could those that wish to attend please post on the thread below and I will add to the list!
Attendees
Myself and Mrs D
Borg Warner
Suffolk Boy
Jake
Richard
beejay
Freddie
w44nty
Snetty
Zeb
Weso (and son)
davidcarp
Cowley_MOA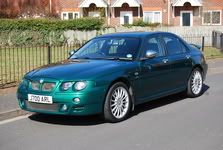 Free vehicle valuations available to Club Members by PM!