Well on arriving at the Romper the weather was pretty awfull, and we had rain showers.
Mick (I am going to call him Mick coz I can't remember his name, sounds awfull I know, but we did end up with about sixteen peeps so I was bound to get confuzzled innit ) anyway he was already there in his silver 75 estate car and he had a very cute lil 4 month old Collie puppy with him..
Robert (Frank Incensed) showed up soon after I got there in his Red Contemporary Estate, so at 1 PM we set off for the Hollow Tree.
At the Hollow tree there were four more cars waiting, two of which belonged to Scouse.. A black MG and the now infamous "S" reg weggie bloo from the Isle of Wight..
So the seven of us set off for Colwyn with me out front, (coz no one else would do it).. At that time it was still raining on and off..
Bearing in mind we were on the M56 doing 70 mph (ish) the "convoy" got very spread out and other cars got mixed in with us all the way along, so it got hard to keep check on the cars behind, en route the silver estate shot by me to take the lead and I followed him untill we got onto the coast road at Colwyn, I then took over as I knew the way. And -- the rain had gone...
Erm, prob was, I forgot the lamp post number Jules posted. And the place i wanted to park in was closed off due to coastal erosion work. So I led everyone down to the pier and we all parked up there..
Once parked, I called Jules on my "new" M/bile and as he was just up the road, he arrived a couple of mins later to join the group.
At that point two cars were missing, the two belonging to Scouce. So Jules walked back to the appropriate lamp post to see if they were there, but they were not. Fortunately we spotted them going by and flagged them down so they eventually rejoined the group.
We then had a chat, nosied at each others cars, ate loads of dough nuts kindly supplied by Robert and his good lady and I got to eat one of Jule's Jaffa cakes! Yayy, at some point, Isabel, Mrs Jules, arrived and joined in the festivities. And it was very nice to see her again...
My friend Jean stayed in my car to keep a close eye on Muppet the lil Bishon monster-dog and only brought him out on a very strong lead now and then so he could annoy Mick's puppy...
It was very interesting car wise as we had two very rare cars with us, namely the "S" reg weggie bloo belonging to Scouse, one of the very first of the 75's ever made, and Roberts Red Contemporary estate, one of the last to leave the factory before it finally closed.
I need to go back in time a bit now -- When we got to the Hollow tree, scouse told me his car was leaking water around the driver side footwell, so I said we would have a look at it when we got to Colwyn.
At Colwyn it transpired that both of his cars had water in the plenum box!!
Fortunately we had Jules on hand and before I knew what was going on Jules had both car bonnets up and was using a windscreen wiper blade to rod the escape holes on the MG, so much water came out that it ran out from under the car rear, across the prom, across a walkway, and over the sea wall!!
Jules then moved onto the "S" reg, only to make a remarkable discovery!! The plenum box on that car has a central bulkhead!! Thus effectively making it two separate plenum boxes!
The Drivers side had water in it, but with only a wiper blade as a prod, Jules was unable to get to the bung hole that side, but did manage to make sure the passenger side with the ECU (Engine Control Unit) in it was clear and dry.
I have some pics of the plenum bulk head taken by Jules, and other pics of the meeting and cars in general that I will post up as soon as i can sort them out and upload them to Photobucket...
All in all it was a lovely afternoon out, and for Scouse, a very lucky escape for both cars ECU's Thanks to Jules!!!
In conclusion, I would like to thank all those who came to the meeting for making it such a memorable and enjoyable afternoon out.... Thank you....
...
Pics as promised.
First, the sea front showing all the work in progress..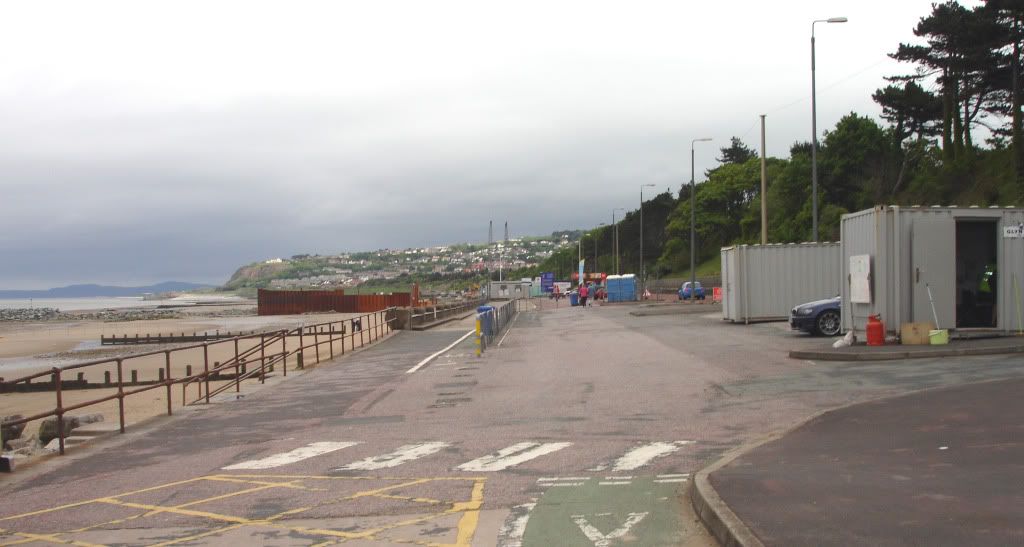 Now a few pics of the cars.....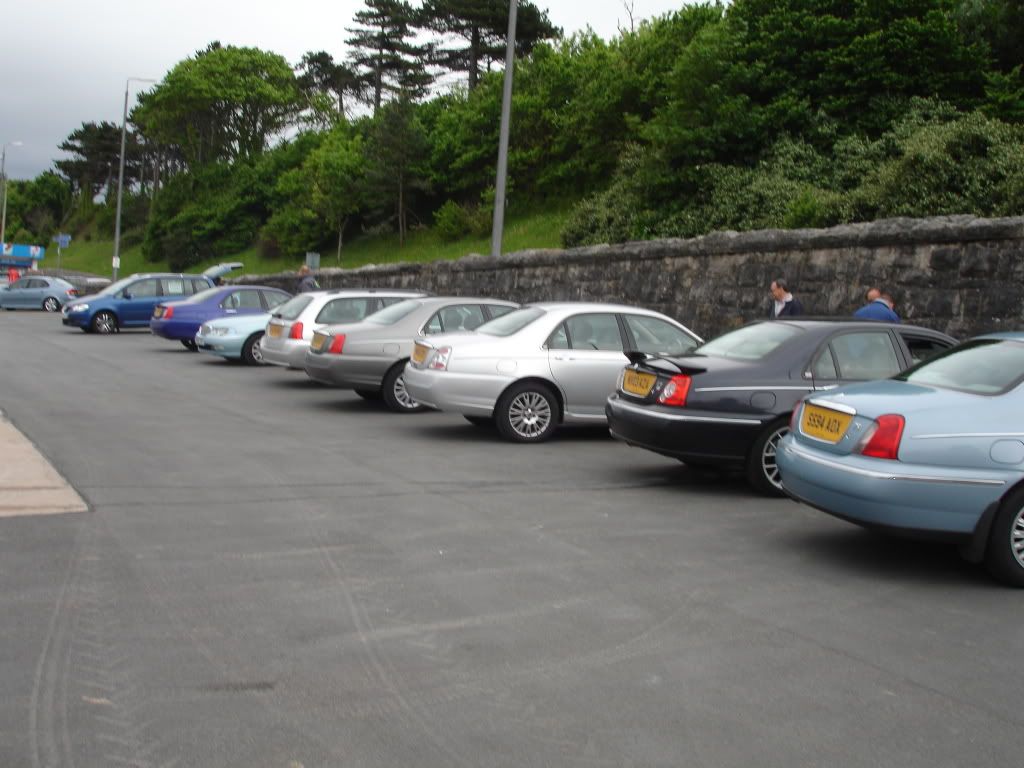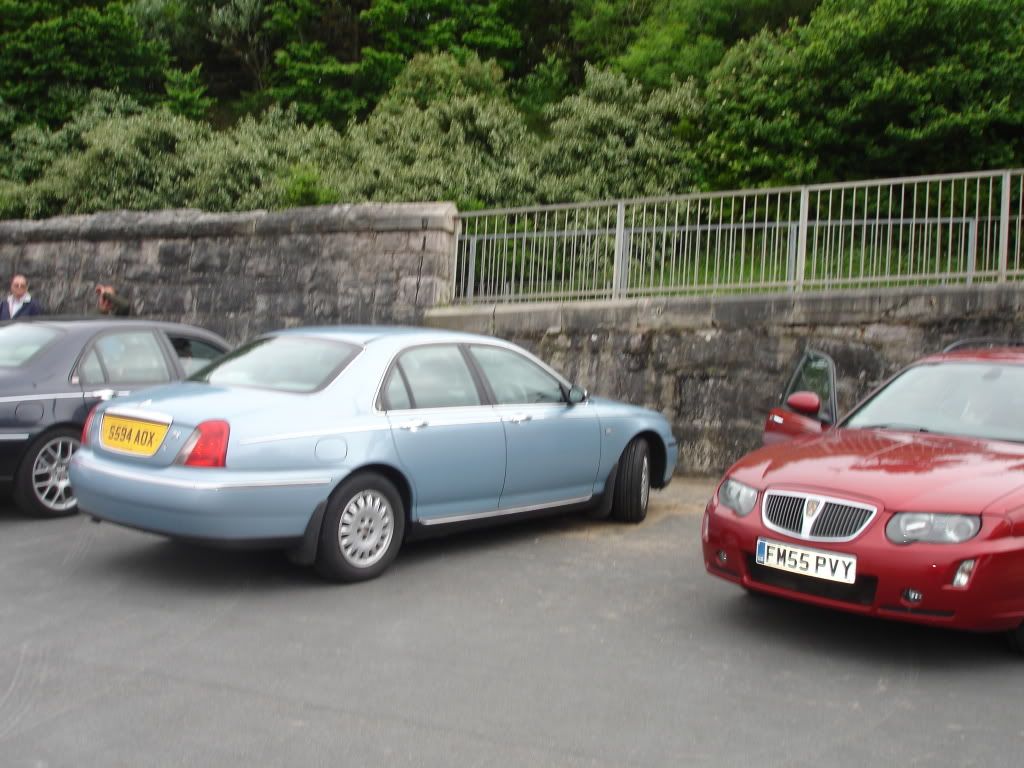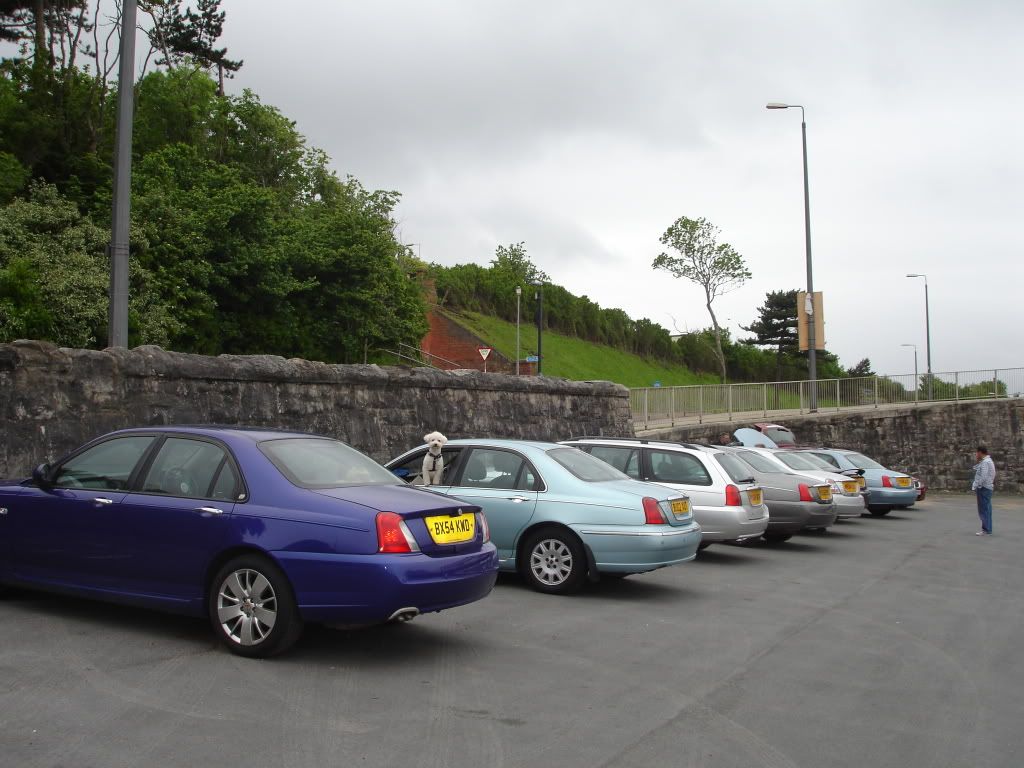 Roberts car is hiding at the end...
The oldest and newest.....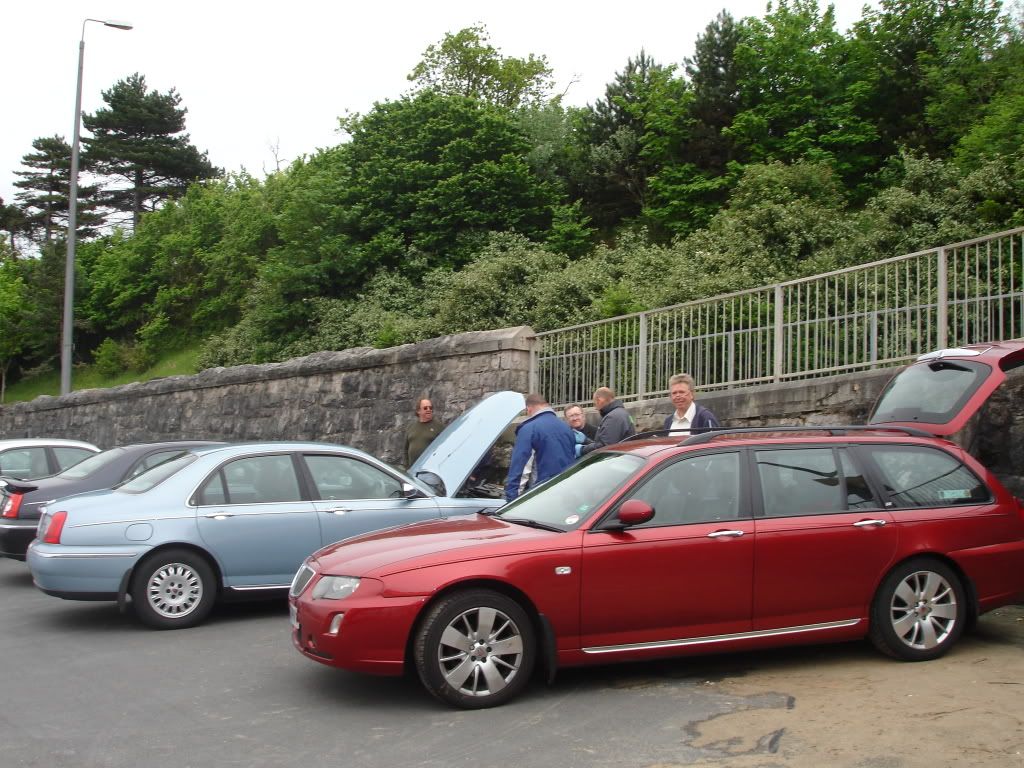 Jules with his Rodder and some of the dough nuts supplied by Robert and his Mrs.. Please note, Jules is wearing a glove, it wasn't really that cold a day.. heh heh..
The water trail from the MG (NO! the lil dog was NOT responsible)
The plenum box dividing bulkhead in the "S" reg........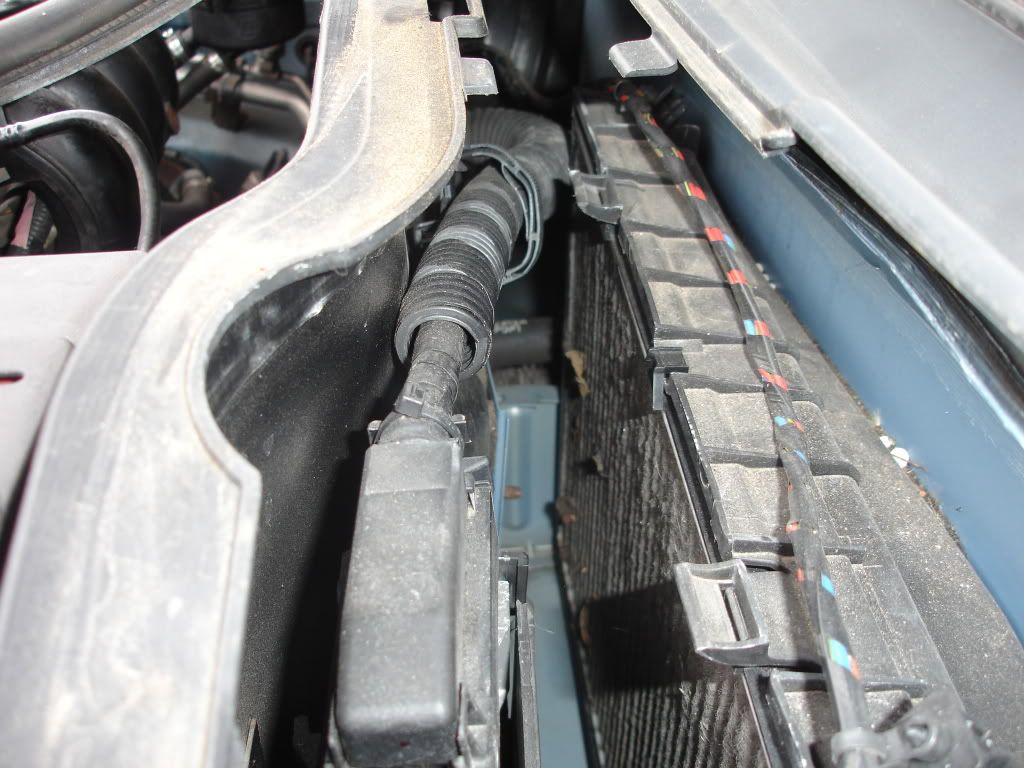 Pic of some info about the sea front alterations...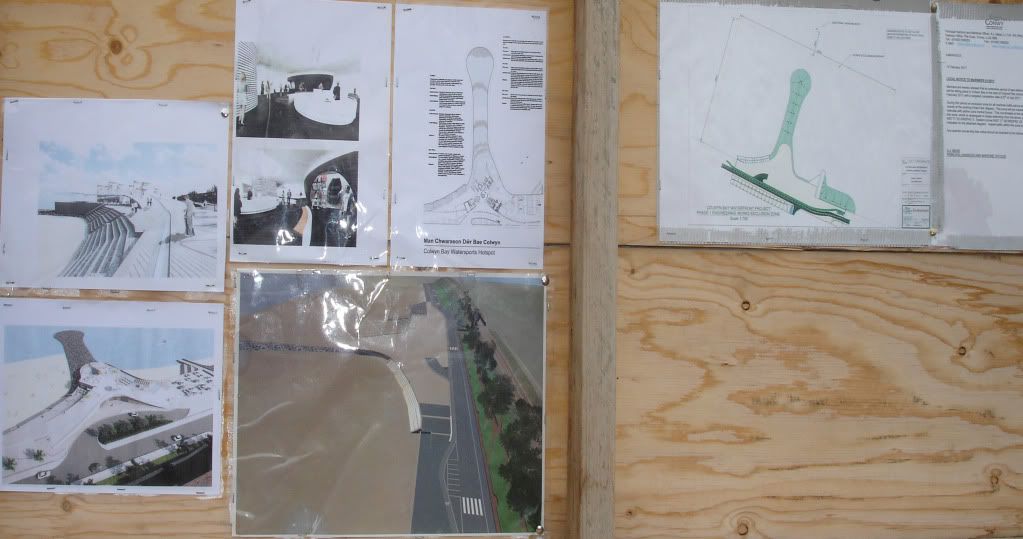 ...