I attended the Buggatti meet at Prestcott Hill Climb on 30 May and what a great meet this was !
Organised by the Buggatti owners club the meet had a French theme and was a 2 day event over the weekend of 29/30 May, I attended on the second day, entrance fee was £18 but you can get it a bit cheaper if you book in advance.
There were some fabulous cars on the car park let alone those running, which included 3 Veyrons - you dont see one for ages and then 3 come along all at once !
There was entertainment consisting of singing and can can dancers, food stands, trade stalls, bar etc and i can highly recommned it for next year if anyone is thinking of going.
What i liked most of all was that you could get really close to all of the cars, either as they were parked up waiting for their turn on the track, or fired up and runnning and making their way to the start, the atmosphere and smell of the cars was something you can only get by being at the event.
Below is a 3 minute You Tube clip of this years event, well worth a look as it gives you a real flavour of the event and a link to the pictures i took on the day is also below...enjoy !
You Tube clip:
http://www.soglos.com/sport-outdoor/281 ... ie-en-Bleu
My pictures:
http://s235.photobucket.com/albums/ee21 ... =slideshow
Robs Pictures at :
Robs Car Gallery
click below to access nano website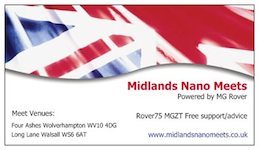 Planning is an unnatural process, much better to just get on with things, that way failure comes as a complete surprise instead of being preceeded by a period of worry and doubt