'MG' (note the use of inverted commas
) are to go racing again - this from AOL (Yes, yes, I Know ! ) News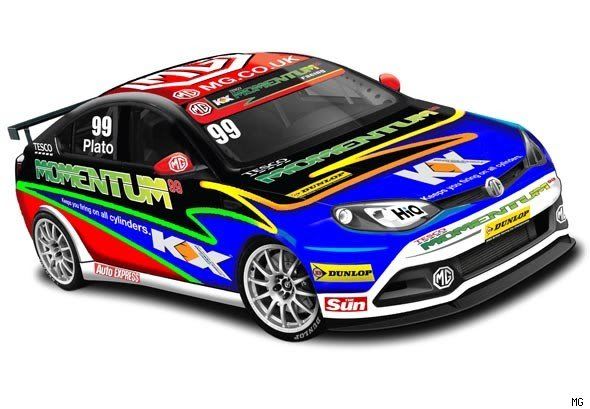 MG has announced that it'll be entering a pair of cars in the 2012 BTCC season with, what MG calls, a 'dream team' of cars, drivers, constructors and sponsors.
The team will be called MG KX Momentum Racing and it'll field two cars. One driven by TV's Jason Plato and one by Andy Neate.
The cars will be based on the MG6 and will be prepared by Triple Eight Race Engineering, a company which can be credited for over 100 BTCC wins. MG's particularly pleased with its sponsors – Tesco Fuels' Momentum 99 brand and KX energy drink; something we've never heard of before.
Plato, who used to drive for the popular Chevrolet team (and had a few angry moments last season), is one of the most successful drivers in BTCC history snagging 68 career wins and far more fastest laps and podium spots than many other drivers.
When asked about the team he commented: "It's really exciting to be involved in a brand-new all-British team and it's just brilliant that the iconic name of MG will be back on the track."
Alan Gow, BTCC Series Director and 90s touring car legend, is very, very pleased that MG will be hitting the track: "MG is one of motoring's truly evocative names so its BTCC campaign will, I'm sure, really capture the public's imagination. This high-profile return to the forefront of competition in the BTCC is also certain to prove highly effective in terms of marketing for MG and all of its partners, as well as delivering some great results for them on the track."
The MG KX Momentum Racing team will make its BTCC debut at Brands Hatch on April 1st.