Have you ever wanted to fit an electric sunblind but could only get one with the wrong colour parcel shelf ?
You could convert your own parcel shelf to take an electric blind but that involves removing 6 plastic brackets that hold the blind in place and that are glued on and would need to be reglued to your own shelf plus you will have to very carefully cut out the required slot so that the blind fits and operates perfectly, so it is much better if you can get hold of a parcel shelf with blind and just swop it into your car.
I faced this problem recently, I had an electric blind and was going to fit it into my ZT but quickly realised that my own parcel shelf didnt have the plastic brackets required to hold the blind.
So I needed to source another shelf so that I could either remove the brackets or just use the shelf as it was, problem was it was sandstone and would not be ideal in the back of a ZT with a completely different interior.
So take one sandstone rear parcel shelf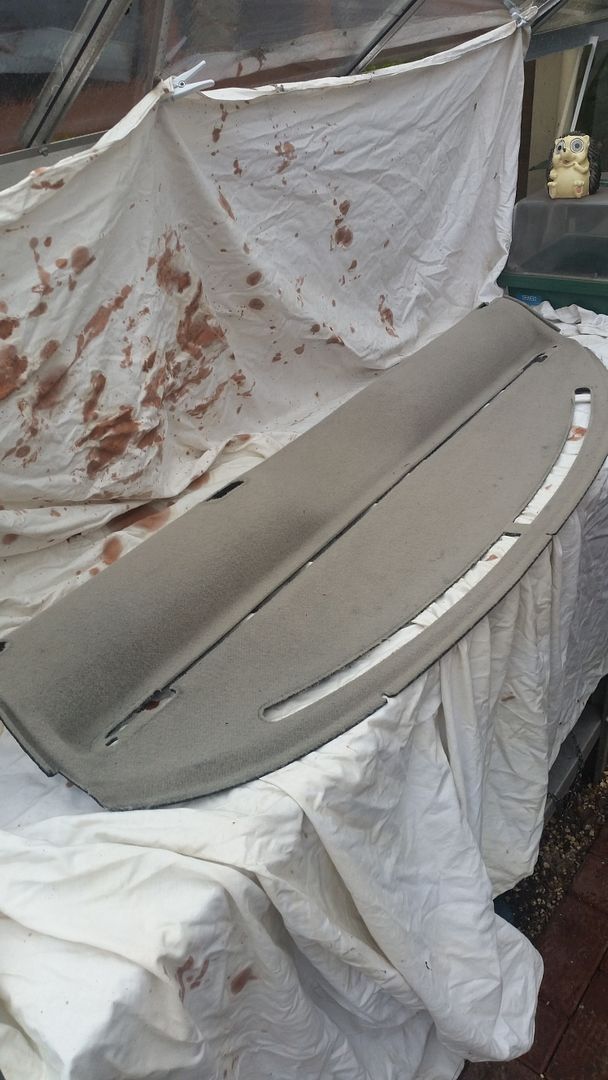 Source the paint ( read that high temperature paint works ) and thanks to Devilish for donating some black he had lying about
Dont be shy go for it !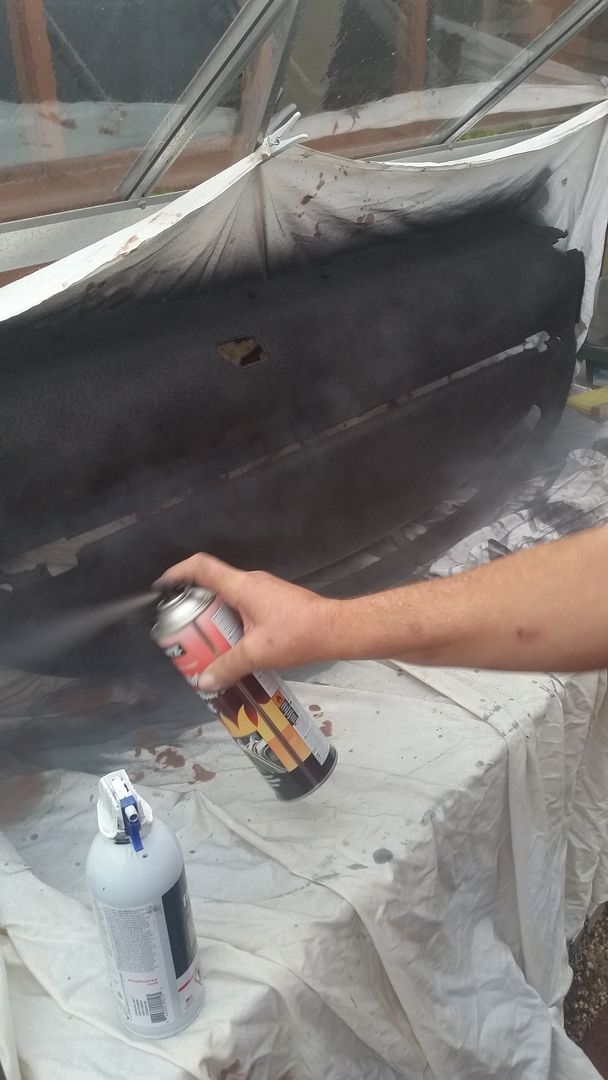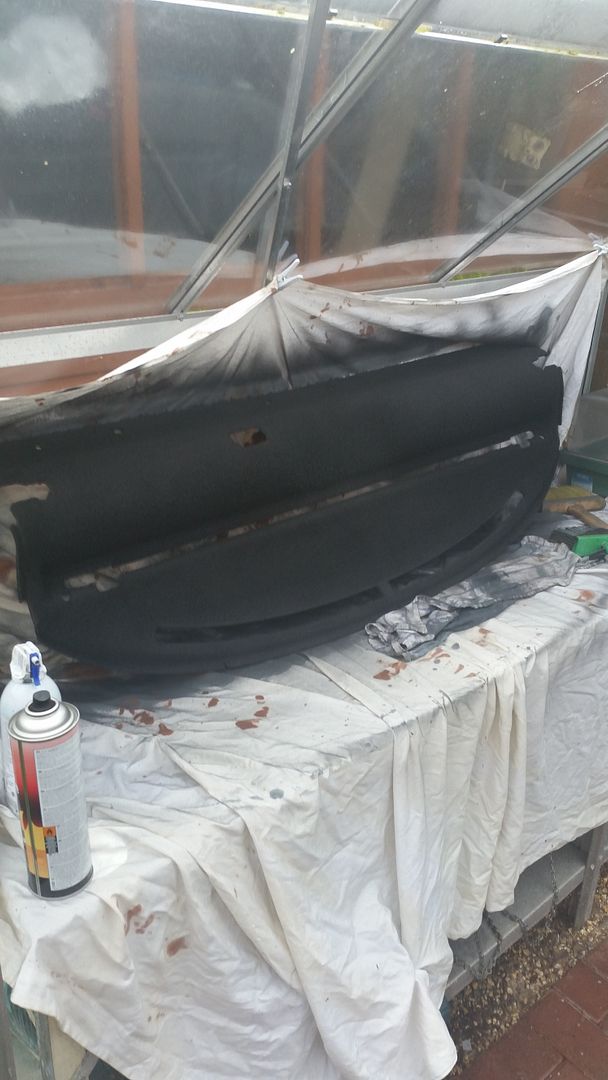 Wait for it to dry and refit the sunblind to the shelf, plus test it whilst off ( I also had to cut a hole to take the Harmon Kardon grille )
and finally fitted into the ZT ( and yes the wiring was all present )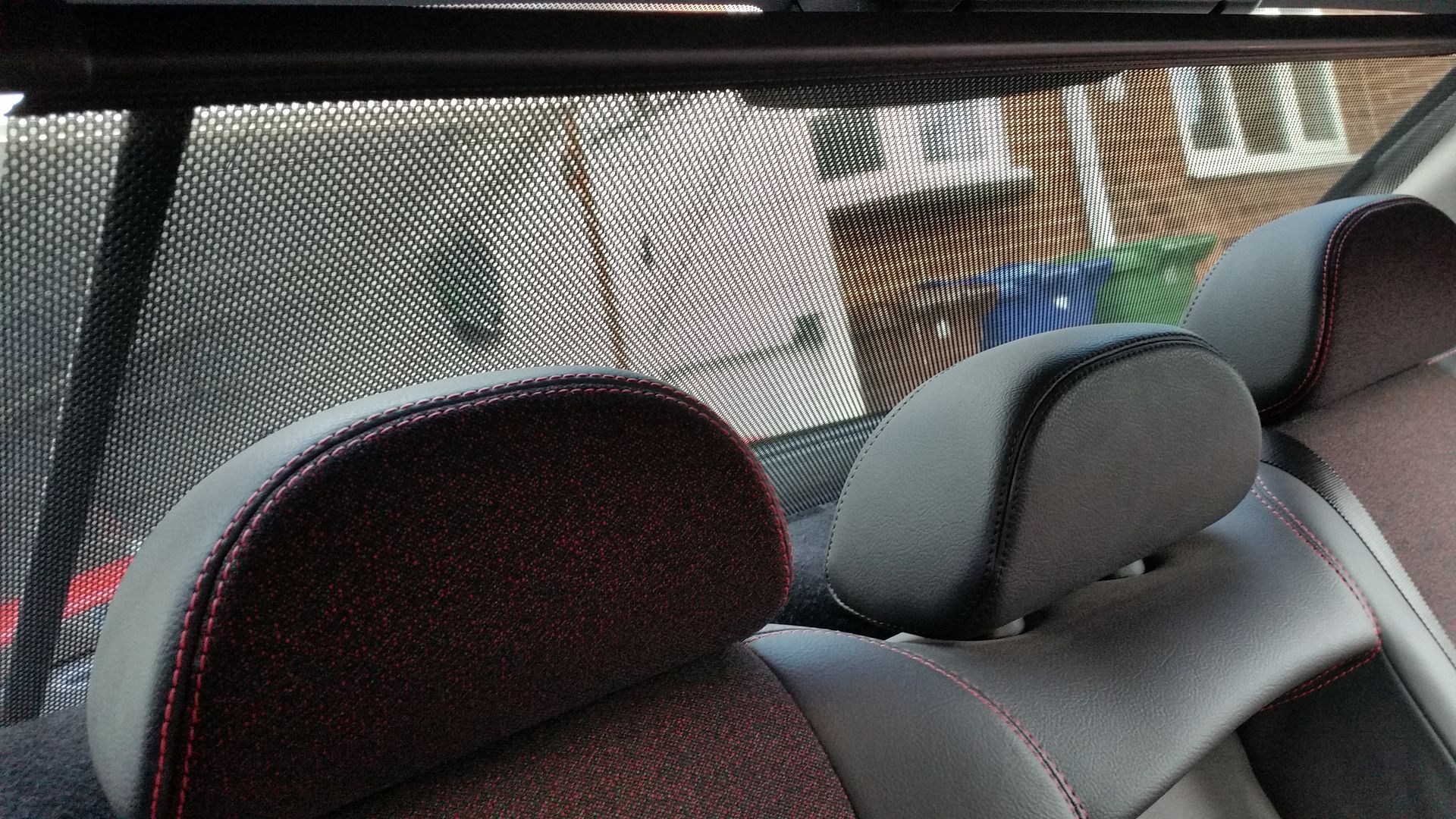 Robs Pictures at :
Robs Car Gallery
click below to access nano website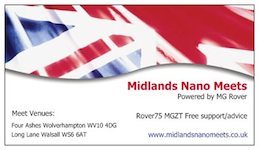 Planning is an unnatural process, much better to just get on with things, that way failure comes as a complete surprise instead of being preceeded by a period of worry and doubt