Wolves 75 wrote:

raistlin wrote:See you on the day Lyndon

Anything for us to do on your car?

My only issue at the mo is the outside temp on the dash is showing +40 degrees, so not sure what's going on there
You must be in a warm part of the Country!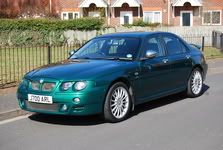 Free vehicle valuations available to Club Members by PM!