I used to run both Spybot and Ad aware on both my pcs to compliment the internet security i have with McAfee, and then stopped just trusting McAfee to do the job, but as i believe it doesnt remove certain security risks that the other 2 programmes do then i want to start using them again.

No problem with Spybot, easy to find and download, but Ad aware appears to have transposed itself into a free Internet Security programme at around 86mb, which i dont want or need.

Does anyone know if the old Ad aware programme still exists to download or if not could somebody recommend a free and trusted programme to do the same ?
Robs Pictures at :
Robs Car Gallery
click below to access nano website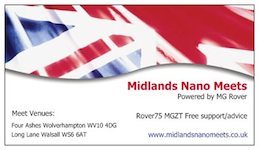 Planning is an unnatural process, much better to just get on with things, that way failure comes as a complete surprise instead of being preceeded by a period of worry and doubt