According to the latest news the collapse of the Euro is now a very real possibility, so should we be worried about what effect this will have on UK Banks ?

I dont profess to fully understand economics on this scale, so could this mean more bail outs for banks or could some of them even face meltdown ?

With interest rates so low on investments is it time to stuff any spare cash in the mattress ?
Robs Pictures at :
Robs Car Gallery
click below to access nano website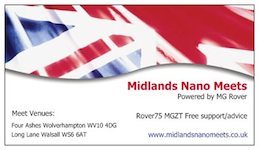 Planning is an unnatural process, much better to just get on with things, that way failure comes as a complete surprise instead of being preceeded by a period of worry and doubt