Typing as the wife holds me at gunpoint....
SOLD!
now on ebay
View eBay item 250931322762
...starting bid of £1200...I hope that rises.
My employment terminated on the 30th of September and part of my redundancy package was a 2004 hi roof lwb transit. I now have three vehicles and no job. The insurance costs are eating into my savings so Wolf has to go.
I personally am in no rush. I fell off a container wagon three weeks ago and apart from a couple of gashes I broke my left arm requiring an implant in the elbow end of my radius bone. I took my plaster cast off last night and today I drove wolf the 75 for the first time in 3 weeks. Not difficult at all him being an auto and all.( I can't believe I'm offering him for sale)...
2003 on an 03 plate.
Royal Blue Saloon (JFM) metallic with sandstone leather.
2x new BFGoodrich tyres on the front a few months ago. Good rears.
117,300 miles with all history up to 2010.
One previous owner from new.
Usual Conny extras. Electric front seats etc. New in tank pump last summer. Spare new under bonnet pump (not fitted).
Synergy unit currently not fitted, only used for 2 months. Therefore almost brand new complete with dash switch (when I find where I safely stored it).
The car came with a hands free kit fitted complete with older Nokia cradle, mic, radio interrupt etc which a bought a Cark kit for so now has Bluetooth.
Tax until end Jan 2012.
MOT until mid June 2012.(with no advisories).
6 CD changer.
Guide you home headlights.
Dual climate control.
In view of the current financial situation (these cars and mine) I'm asking £1200 as a starting bid on ebay. Can no longer consider px for stool and length of strong rope.
I probably missed the front spots etc....
Pics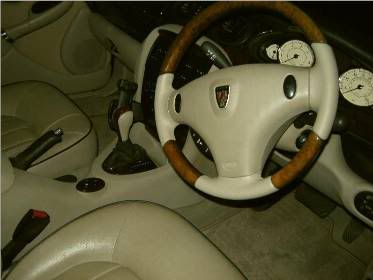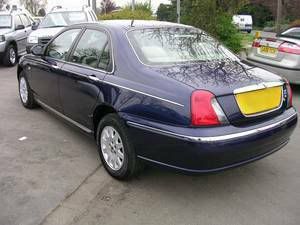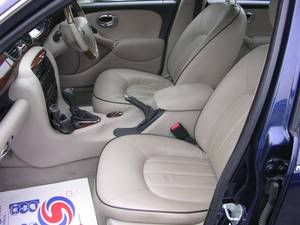 sigh...