Well leading on from the last April Meet, where we had a new record of 13 cars on a dull and dismal day, the next event will be on Saturday June 28th.
The location will be as it's been so far, at
http://www.choicehotelsuk.co.uk/en/qual ... otel-gb203
which has proven a popular location so far!
So lets see if we can break the record of attendance at the next one!
Kick off is normally around 11 am and goes on for around 2-3 hours, or until you get bored!
If you can definitely attend, please put your name down on this thread and I'll add you name to the list.
To kick the list off;
Myself and Mrs D
Beejay
Weso and Jack
Coolguy
Phil-T4 (Testbook version 4.Computer Diagnostic System)
Klarzy (TBC)
Crown
John Simpson (TBC)
Jake (TBC)
Suffolk Boy
Stubie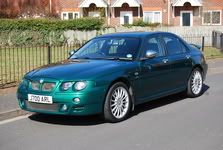 Free vehicle valuations available to Club Members by PM!