So after the success of last years Meets, I'm planing the 1st Meet of the year on April 26th at the same venue of last year which is
http://www.choicehotelsuk.co.uk/en/qual ... otel-gb203
it has decent parking, a Bar and they do food as well.
So if anyone would like to attend, please post on this Thread and I will add you name to the list.
I'll make a start with Myself and Mrs D!
Freddie
Snetty (TBC)
David Carp
Cowley_MOA (TBC)
Paul Dee and Mrs P
Klarzy
Trikey
Weso and jack
Crown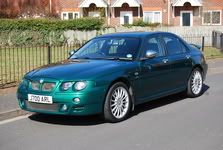 Free vehicle valuations available to Club Members by PM!