Just to let everyone know that I plan to continue the Kings Lynn Meets this year, as we've had some good turn-outs last year!
The dates I'm planning are as follows;
Sunday April 24th
Sunday June 26th
Sunday August 28th
Sunday October 30th.
I realise that no doubt these dates won't suit everyone, but just try and make the one's that you can! :wink:
The venue will be the same as always which is the Dragonfly Hotel at Kings Lynn,
http://www.dragonflykingslynn.co.uk/
I will be speaking to the Hotel again about arranging hot food on the Meet days, as this was stopped without warning for the last meeting last year and will confirm it's re-introduction after I've spoken to them.
I will start a separate attendance thread shortly!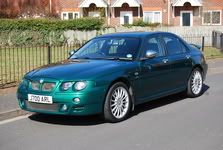 Free vehicle valuations available to Club Members by PM!