Just to let anyone from the South Lincs or Norfolk area know, that I've organised a Meeting this Saturday in Kings Lynn and that all are welcome.
The venue is the Quality Hotel
http://www.akkeronhotels.com/Hotels/...tel-Kings-Lynn
and is VERY easy to find, as it's just off the main roundabout on the outskirts of Kings Lynn.
If you can make it, please post on this thread.
Please note: This purely a Social Event, where we stand round and talk ******** about cars!
There is a decent Bar in the Hotel, I've also eaten there in the past and the meal I had was very good!
Attendees.
Mr and Mrs Doodles
Jake
Richard
Weso + Son
Alan
Martin
Humphshumphs (TBC)
Bartonrover
Davidcarp
Eigger (TBC)
Beejay
Plezier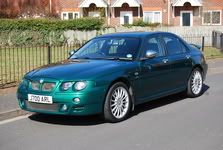 Free vehicle valuations available to Club Members by PM!