Well after the last meet of last year, let's see if we can get a few more cars there for the first one of the year.
I appreciate that it's only a week after the POL, but not everyone goes to that.
The venue will be the same as always which is the Dragonfly Hotel at Kings Lynn,
http://www.dragonflykingslynn.co.uk/
Bar is open between 12 and 2 for alcoholic drinks and food, (and before for soft drinks) so it'll be the usual format of turn up when you like (I normally arrive around 11 am, but some get there as early as 10 am) meet other members and talk rubbish about 75's and ZT's until you get bored!
Lets try and make the first one of the year a good one!
Hope to see you all there!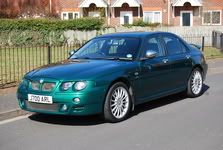 Free vehicle valuations available to Club Members by PM!