As I used to live under RAF Waddington's Flight Path when I used to live in Lincoln, I have great affection for the Vulcan!
The very distinctive shape and howl it made, was unique to this aircraft and one of the last Aircraft made, when this Country was truly "Great"!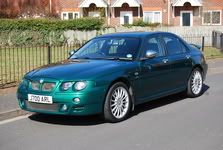 Free vehicle valuations available to Club Members by PM!