I have had this problem for a while now, when i send a PM it dosent send but sits in my outbox for ages, why is this ?

I think on occasions i have sent a pm as the last action and logged off losing teh pm into the ether.

Is this something to do with my settings ?
Robs Pictures at :
Robs Car Gallery
click below to access nano website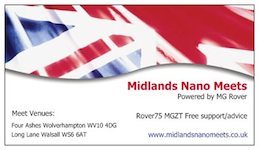 Planning is an unnatural process, much better to just get on with things, that way failure comes as a complete surprise instead of being preceeded by a period of worry and doubt