I have bought an MGf for myself and (Mainly)Tina, got it at the Auction the other night for a bargain price of £350 !!!
Looks decent enough, though there are a few cosmetic issues to sort out and there are a few other problems, the Dash doesnt illuminate, the hood isn't fitting right on the Drivers side.
The plus side: It has a full service history up to 2010, its had the Head Gasket replaced and a full timing belt replacement in 2010. We have reciepts and every MOT document from new, plus countless service reciepts etc. It is a 1998 model on an R Reg.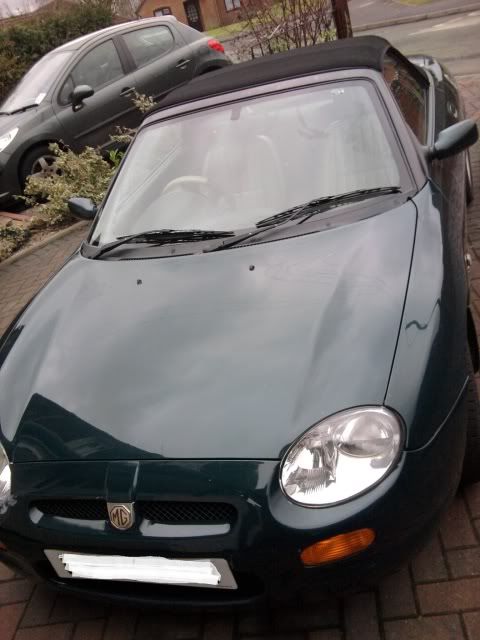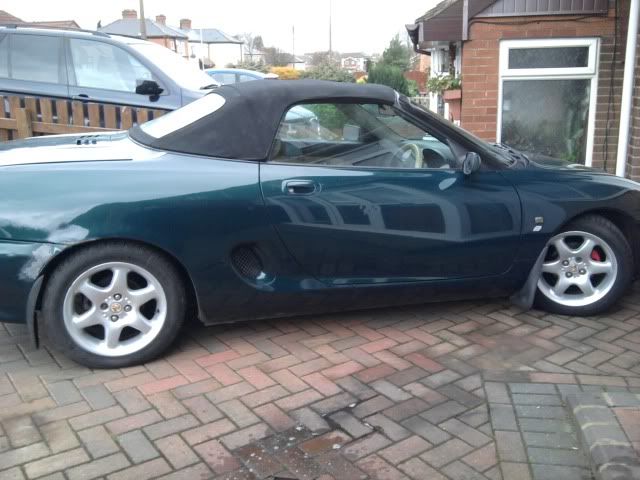 Upgrades:

Fitted Electric Memory Seat, Leather Cubby Lid, Wood Dash, Message Centre.