I've just been clearing the garage out and have found a spare set of these!
They are the MG embossed ones and can only be described as being in "as new" condition!
Obviously no longer available, so no idea what they are worth, any offers? :shrug: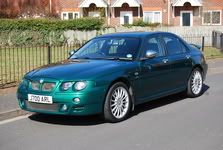 Free vehicle valuations available to Club Members by PM!