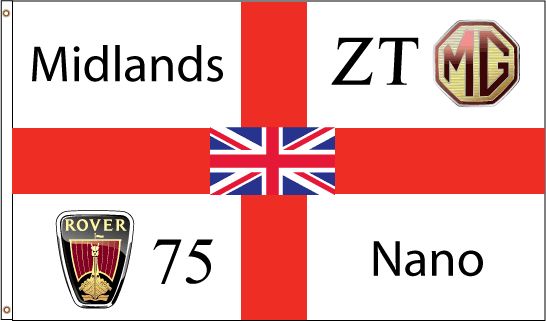 The first weekend nano meet of the year takes place at the Four Ashes in Wolverhampton on Saturday 12th and Sunday 13th May badged as International as we are expecting a couple of overseas members to join us.
The exact address and postcode can be found in my signature link below as can more information about what goes on at these meets.
It will be the usual drill with both days set aside for doing jobs on cars and sessions on T4 (Testbook version 4.Computer Diagnostic System) , in between which we will be having a pub meal on the premises on Saturday night ( I will post up the menu on this thread about a week before asking for orders )
After the pub meal we normally gather round the camp fire and continue drinking and chatting until the early hours for those that want to
Free camping facilities are available and should you wish to travel up on Friday night and camp for both Friday and Saturday that is not a problem providing we can let the pub owner know
These meets are normally a great success and go from strength to strength, so hope a number of you can make it.
Please post if you want to attend and I will keep the list below updated as we go, and say whether you are camping and if so on what night(s)
If camping is not your thing there are various places to stay not far way , Premier Inn, Travelodge and others just ask if you need any help with this:
Attending:
Takestock ( Virgin camper - Saturday night )
Jürgen ( hotel 2 nights )
Mick
Duncan ( camping 2 nights )
Alan ( camping 2 nights )
Monk ( Saturday yes Sunday possible )
Andyg2011
Bernard ( hotel )
Rover418275 ( Saturday & Sunday )
Carlpenn ( Saturday & Sunday ? )
Merl ( Saturday & Sunday ? )
Richard Garner (Sunday )
Canonite
Robs Pictures at :
Robs Car Gallery
click below to access nano website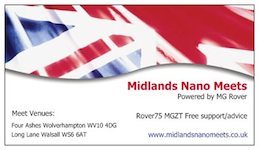 Planning is an unnatural process, much better to just get on with things, that way failure comes as a complete surprise instead of being preceeded by a period of worry and doubt