The main problem with this how to will be sourcing the parts as Rimmers have no stock, so if any other member can find stock anywhere please post and I will include it in the " How To".
They are also likely to be expensive as the front door seals are in stock at Rimmers but cost approx £40 each side. ( I have not looked at the possibility that the front seals can be modified for the rear doors )
Replacement of this rear seal is likely to be a problem we all face sooner or later, mine is a Facelift built in 2004 used in the pictures and you will see what lurks beneath the trim on one of the later cars built.
It may be worth including these seals on the scrapyard runs, but you will probably be very lucky to find one without any damage and would have to take them off very carefully if they are going to be reused.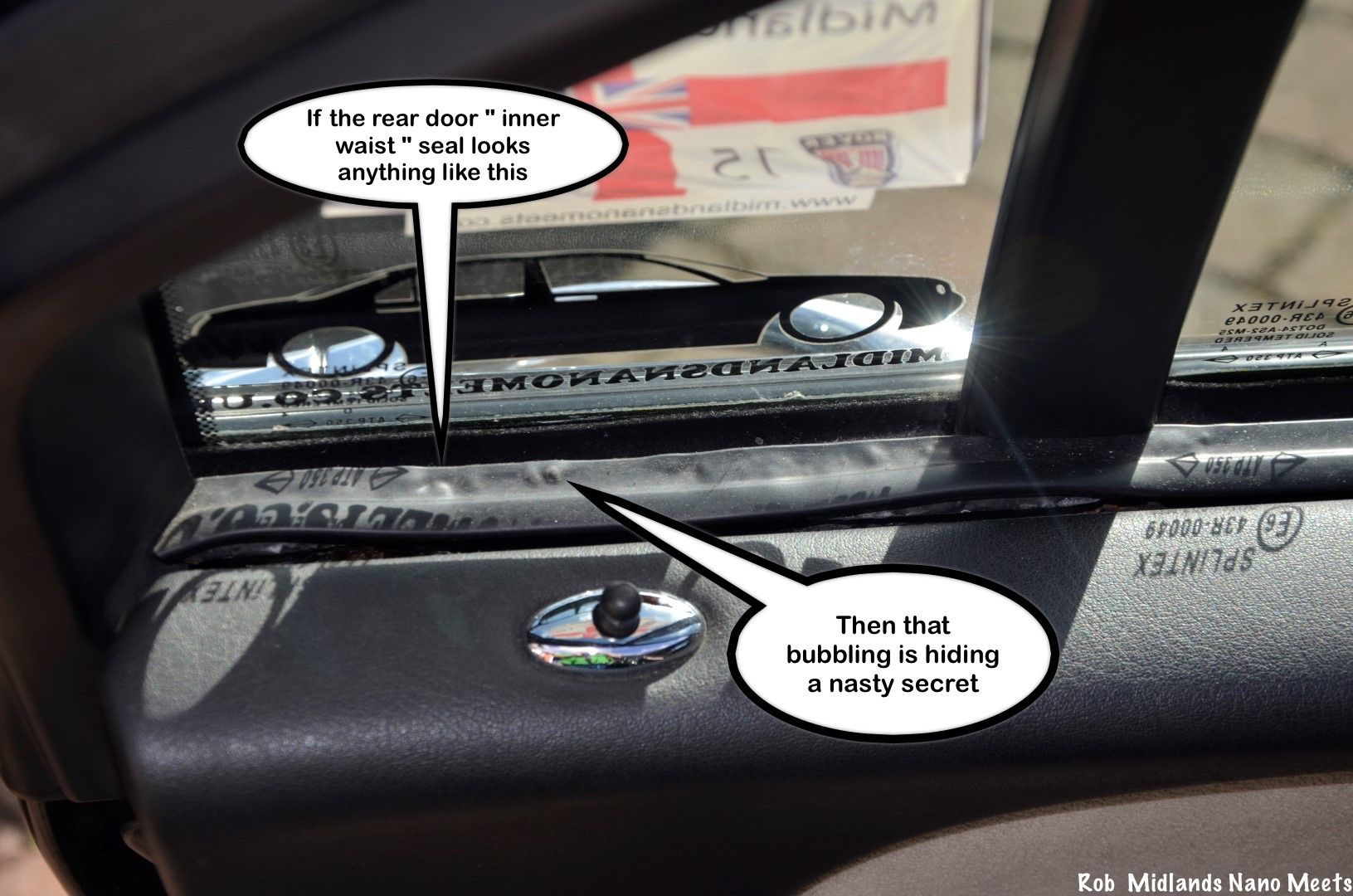 [URL=http://s299.photobucket.com/user/trebor798/media
/IMG_7185_zpsprlecozn.jpg.html]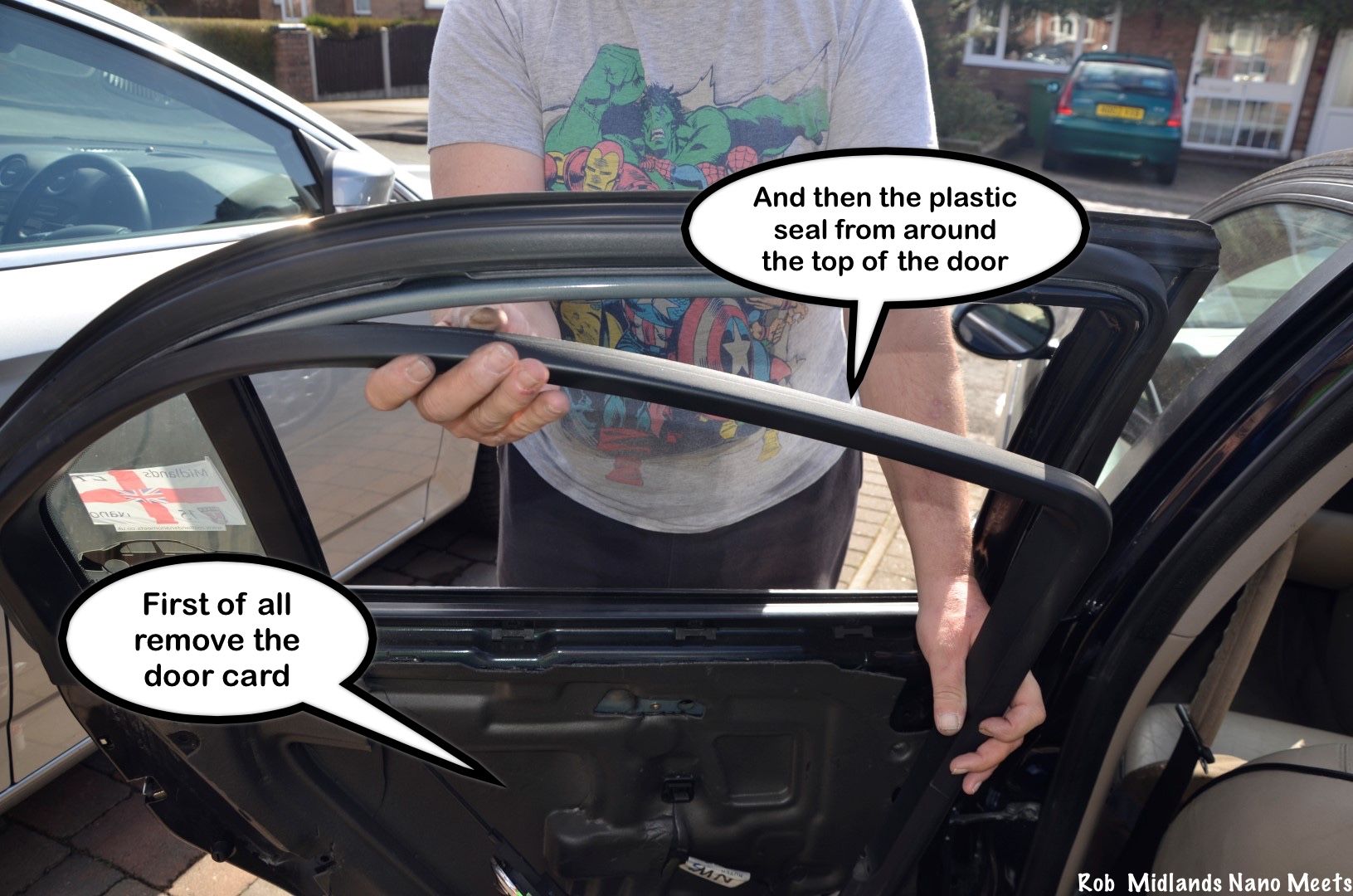 [/URL]
[URL=http://s299.photobucket.com/user/trebor798/media
/IMG_7187_zpsxccarjuv.jpg.html]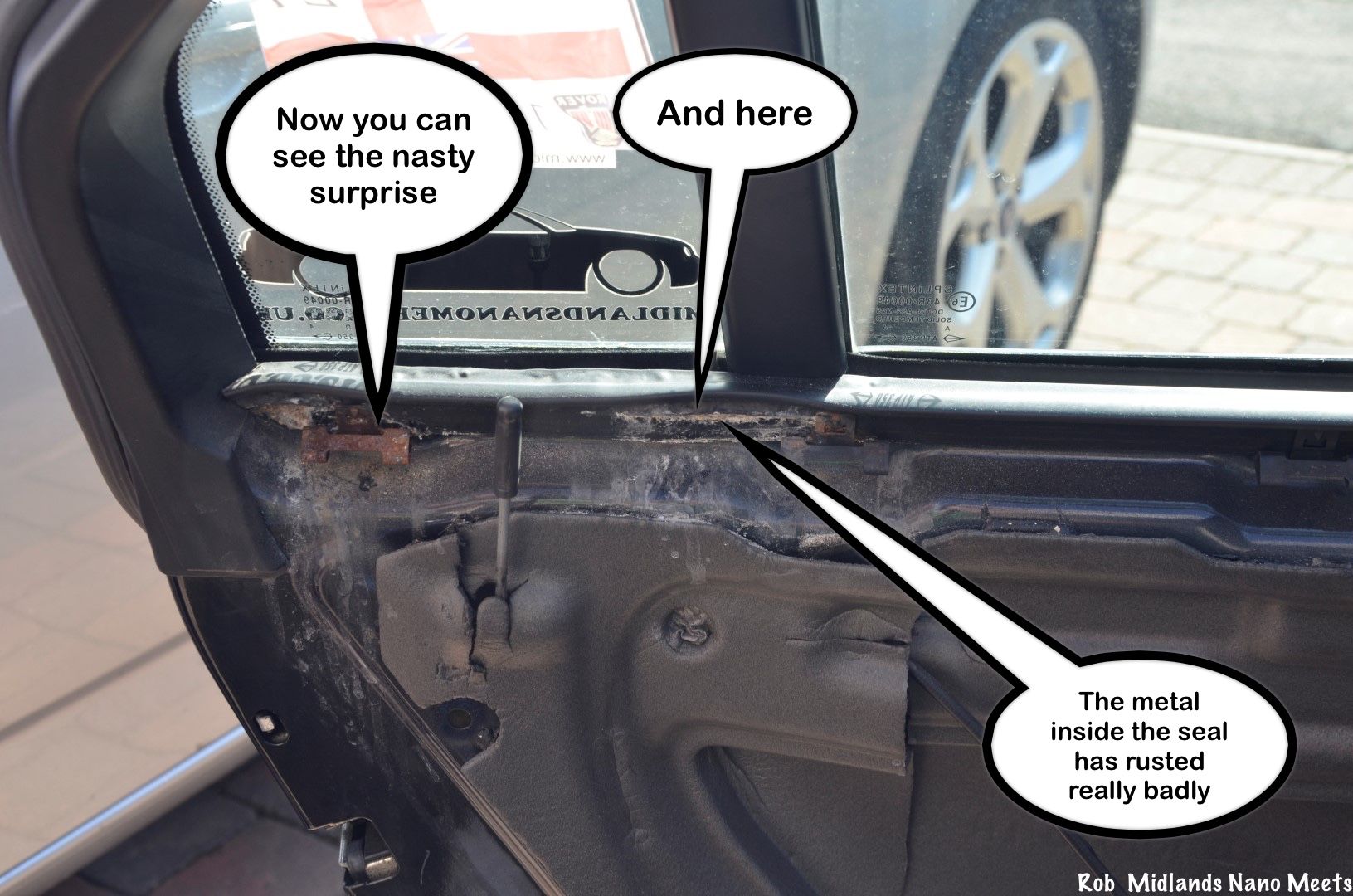 [/URL]
[URL=http://s299.photobucket.com/user/trebor798/media
/IMG_7186_zpsvqcoczfg.jpg.html]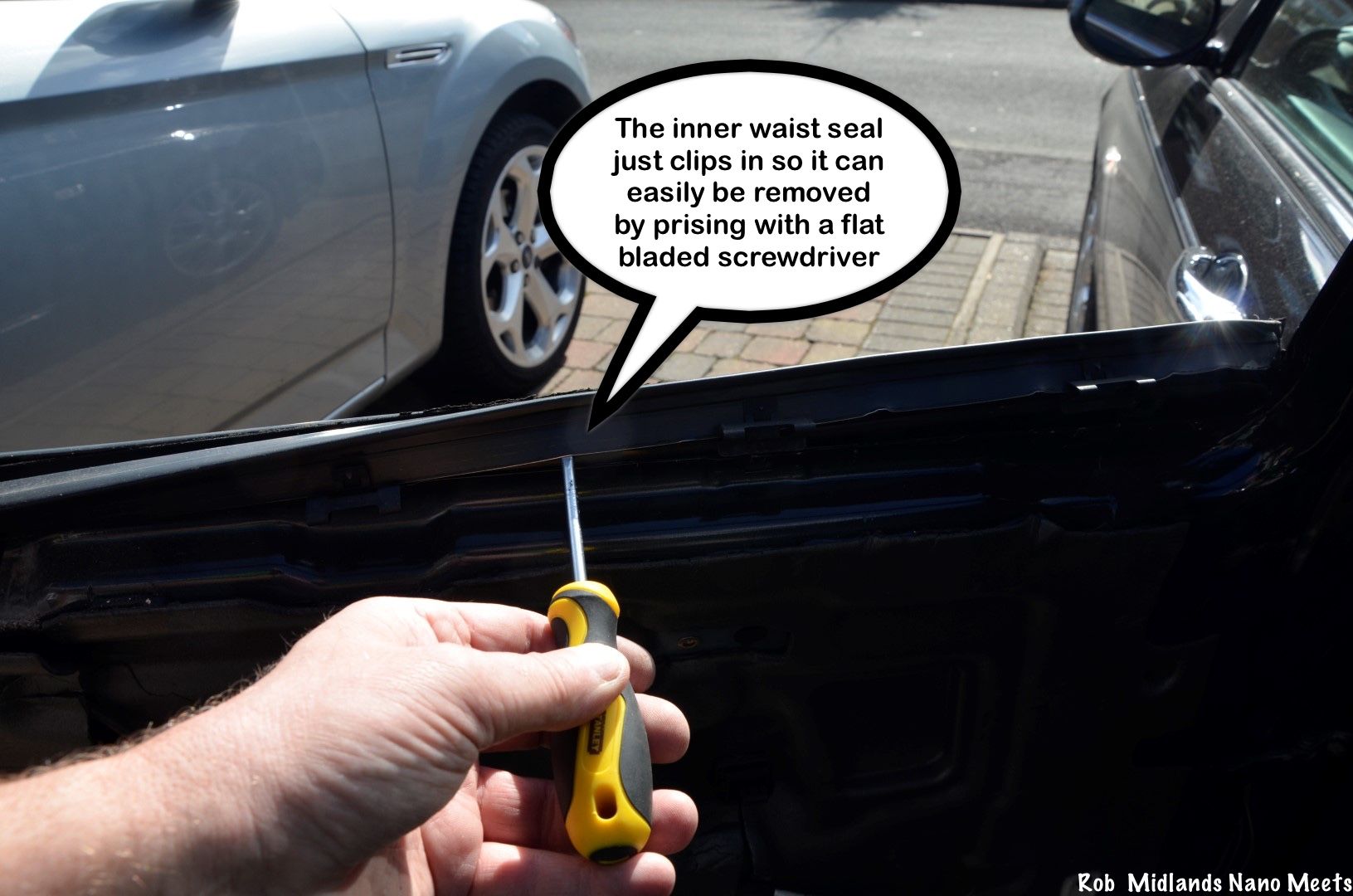 [/URL]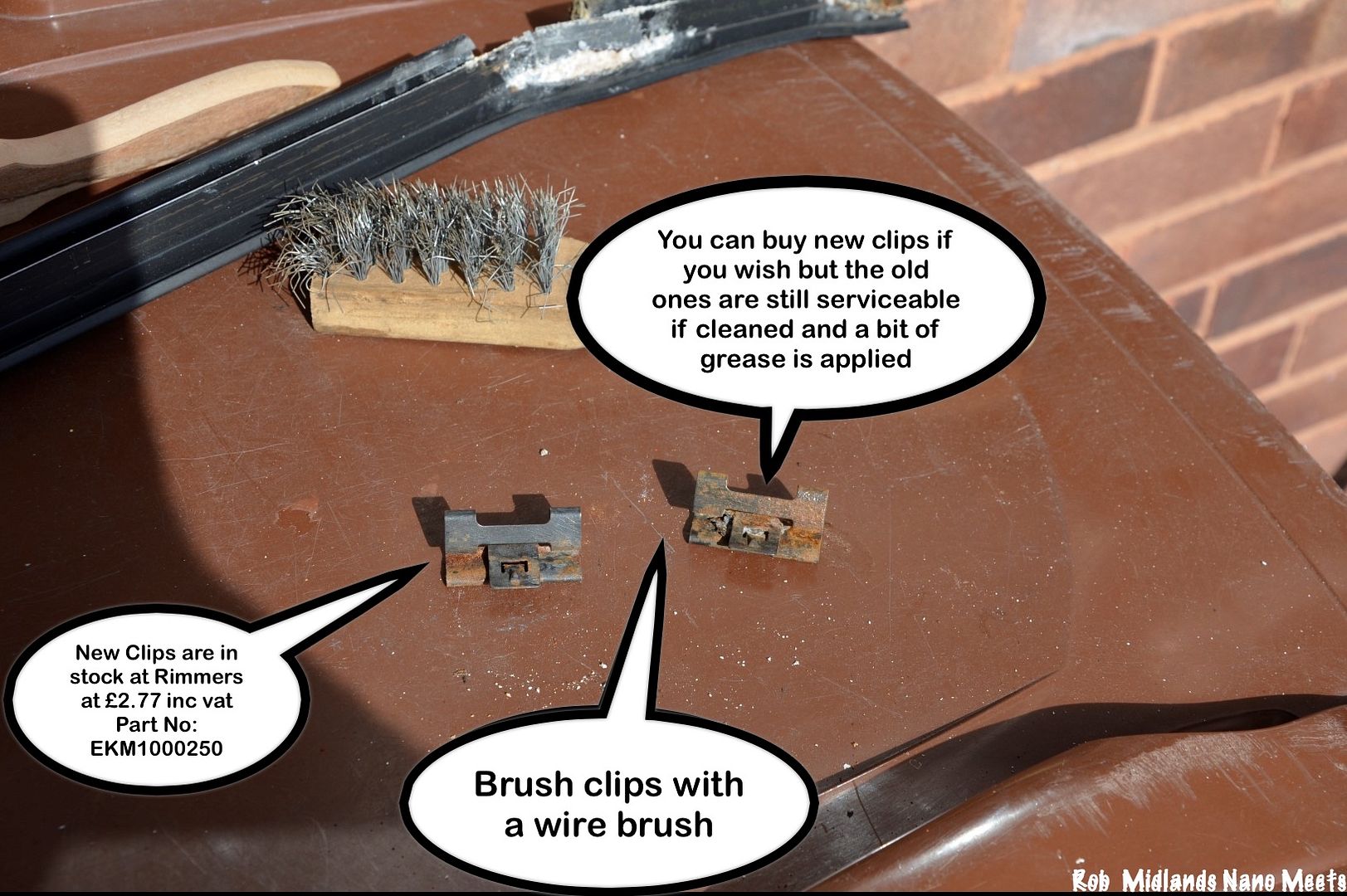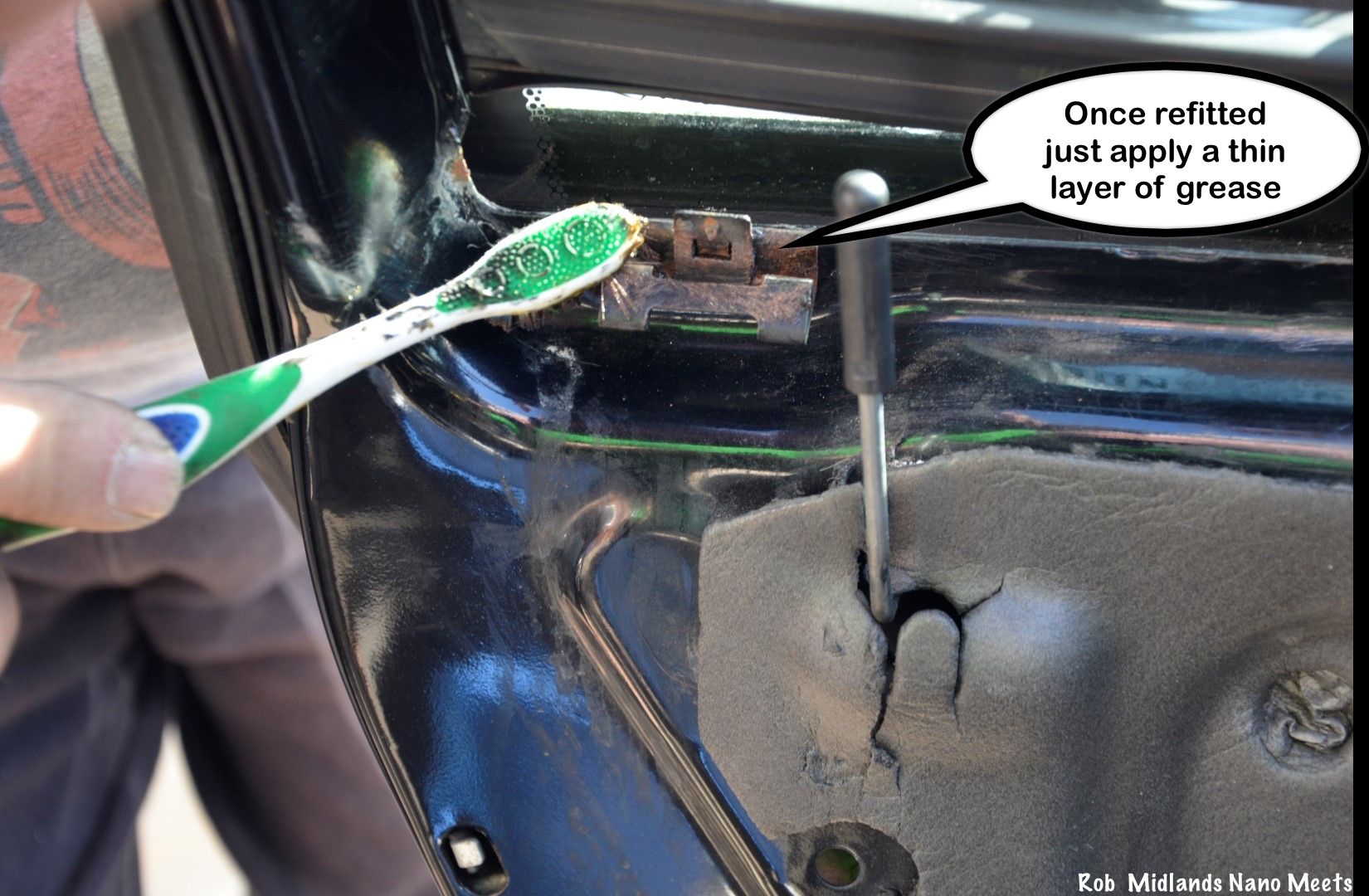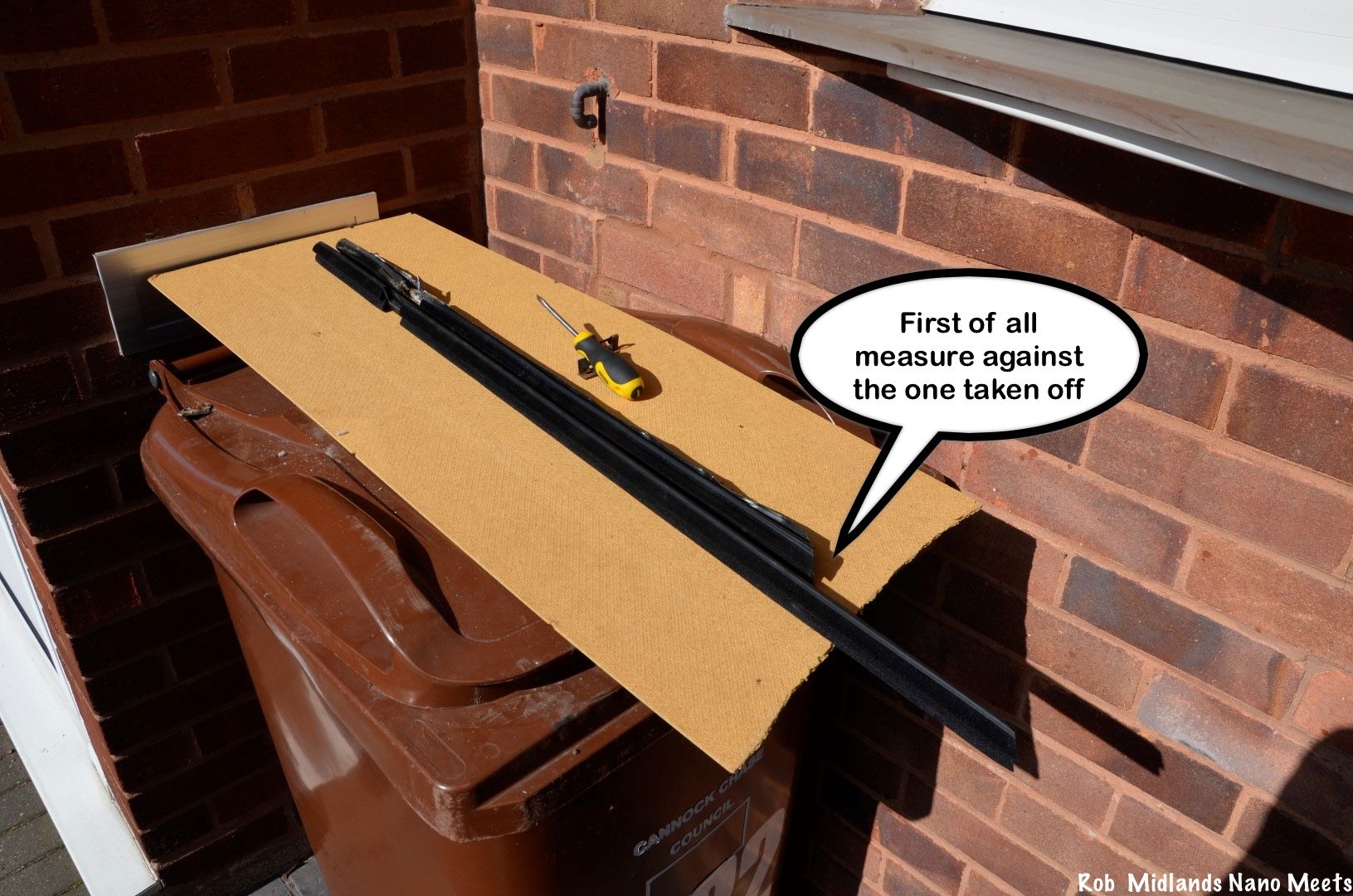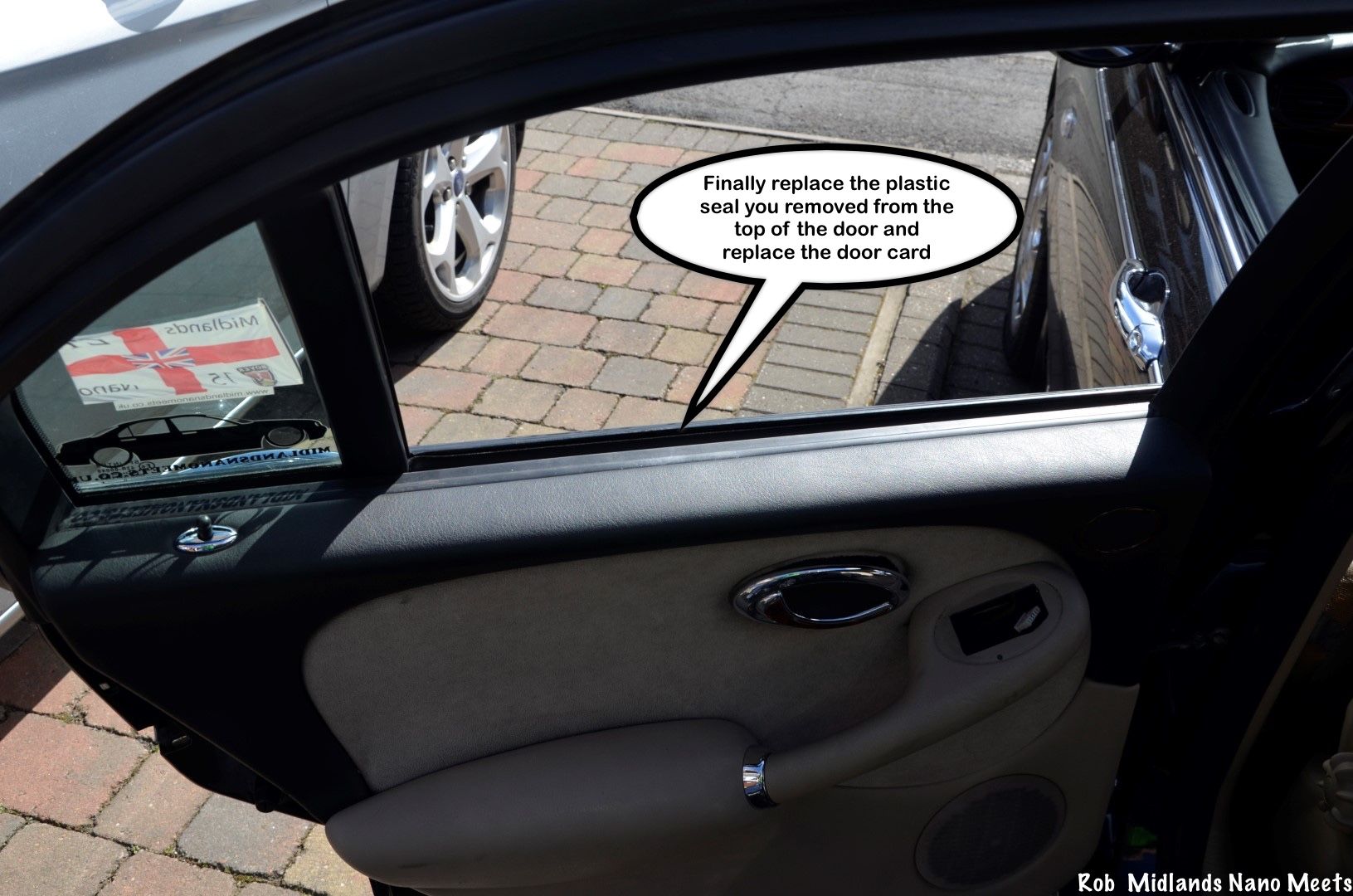 Robs Pictures at :
Robs Car Gallery
click below to access nano website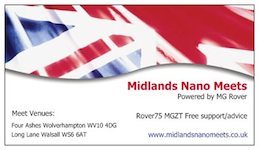 Planning is an unnatural process, much better to just get on with things, that way failure comes as a complete surprise instead of being preceeded by a period of worry and doubt