[centre]
For sale: 4x 17 inch 'Export Spec' Alloy Wheels and tyres.
(Suitable for the ZT and 75, complete with a matching set of 215/50/17 tyres (Nexen) with plenty of tread left on them.)
These are a genuine MGR alloy wheel
(part no: RRC003150)
which I believe were an option for European Market winter wheels, as they are a similar design to some I saw fitted to many a BMW when in Bavaria last winter. To further add to the exclusivity of these wheels, they are produced in England, with labels to prove. This set are in very good condition, with only a few small marks to the bolt holes. They have been on the Rescue Rover for approximately 5k miles) these will also fit over the larger 325mm brakes
Am offering these wheels for sale to raise funds for ongoing projects.
£275 plus shipping (£35 Domestic UK Courier) or Cash on Collection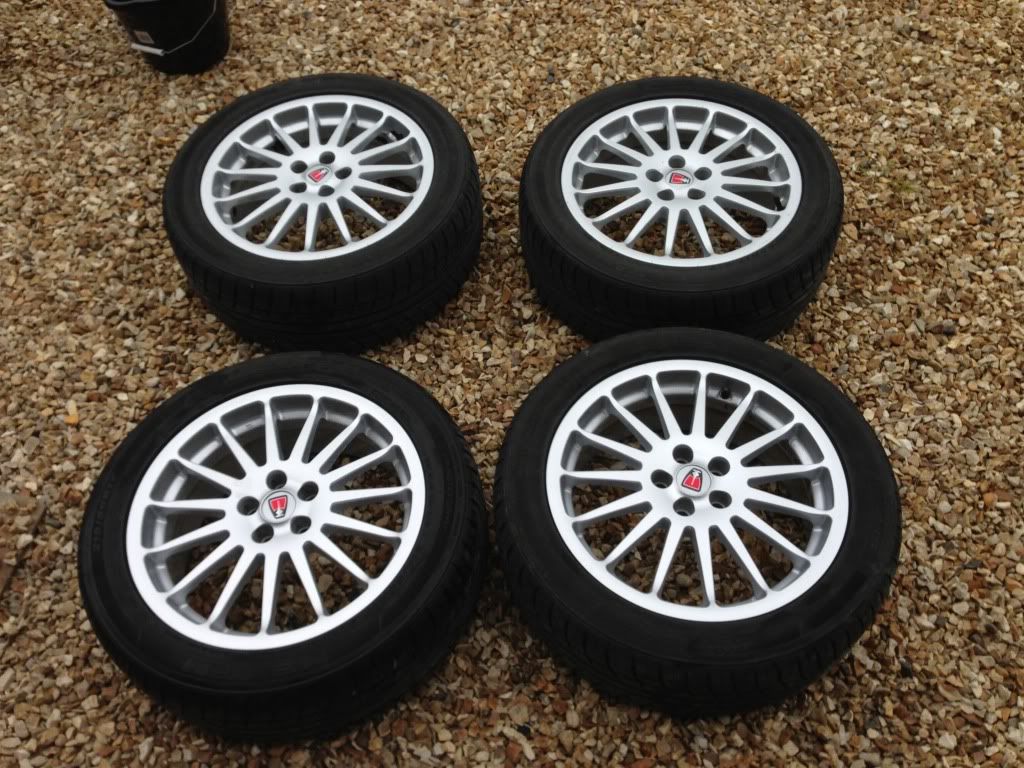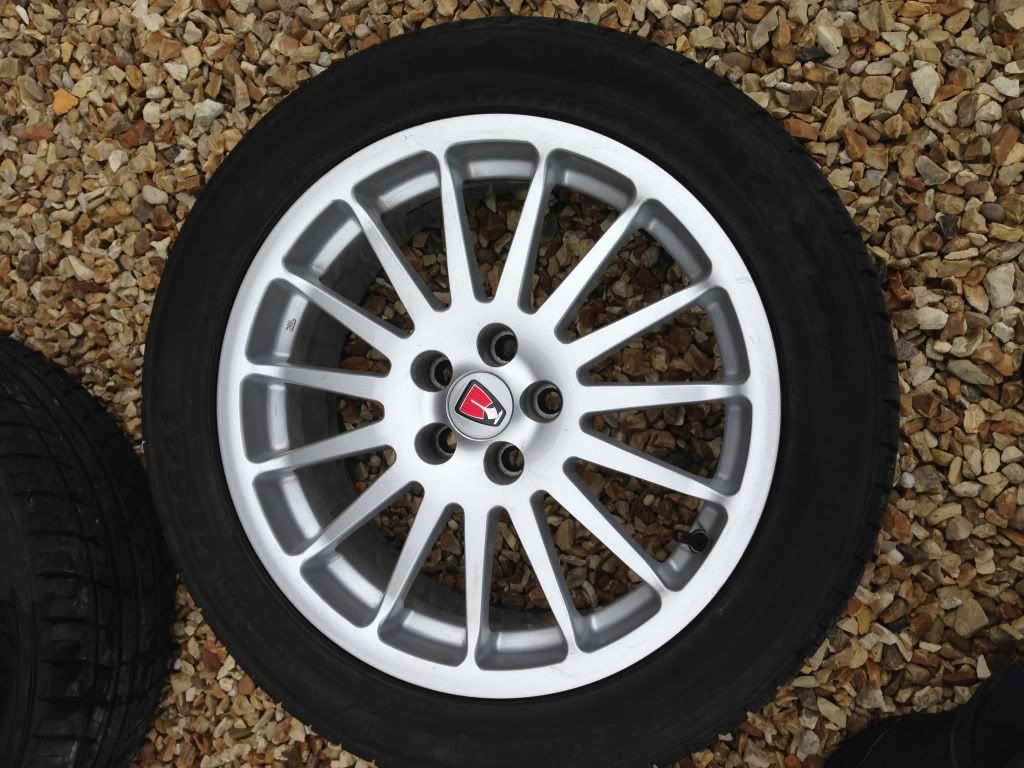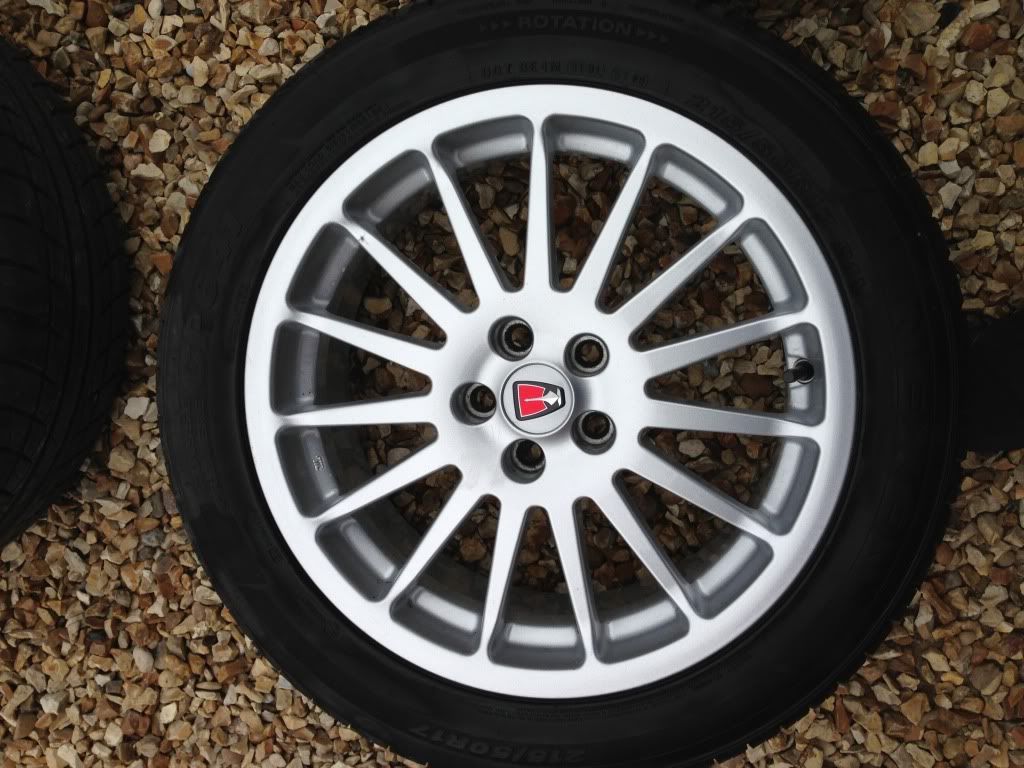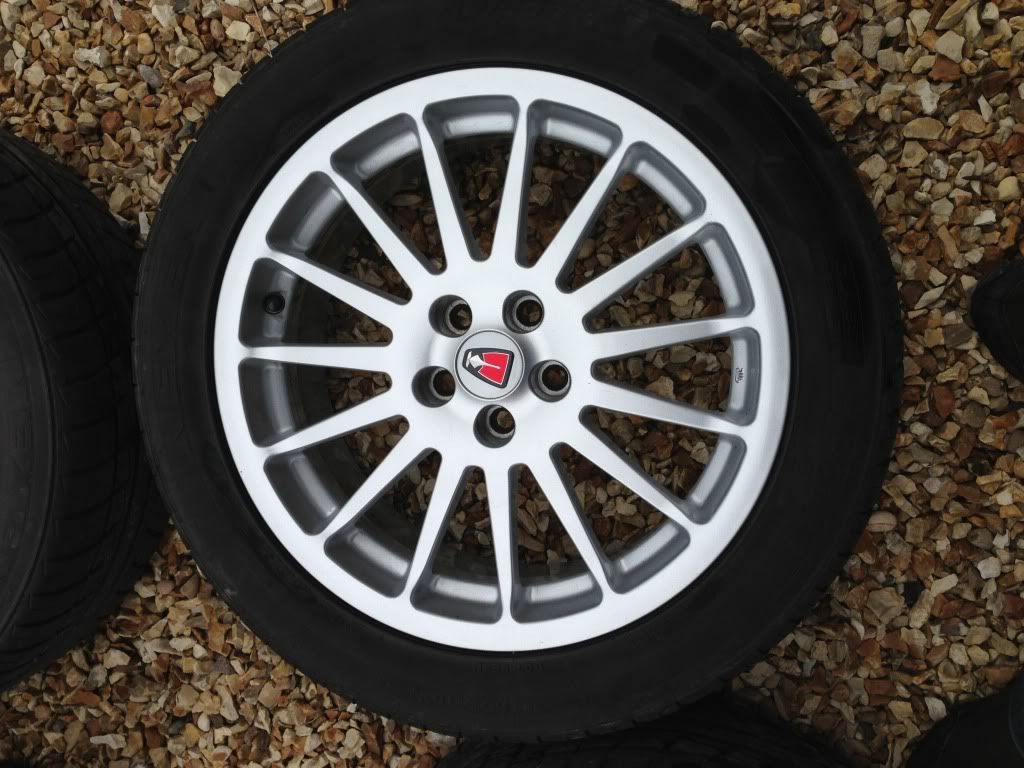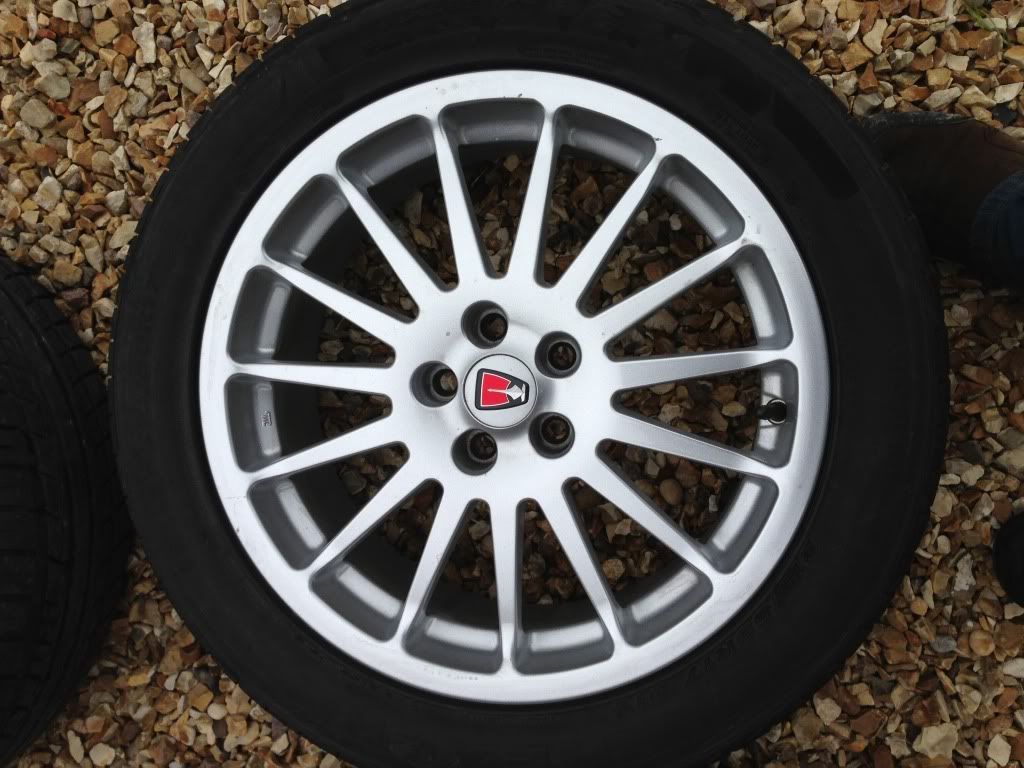 [/centre]