It took two weeks in all (luckily I had a loan of dad's car so I could let it lie and not rush on with the job). Here are some pics of my clutch and exhaust change.
I started with the clutch, obviously, due to the slave cylinder disintegrating inside the housing.....
Literally, it fell apart!
So, I fitted a new Land Rover item,
a new clutch
due to the old one being a bit burned,
and a new master cylinder for good measure...
Whilst everything was off for a week I tidied things up a bit, mainly by removing subframe rust and giving it a good coat or three of Hammerite.
So that was the first week. At the end of the second week I fitted my "new" exhaust. The old one passed the MOT recently but only because the tester missed the hidden hole at the top of the pipes.
The two together, but showing my de-cat.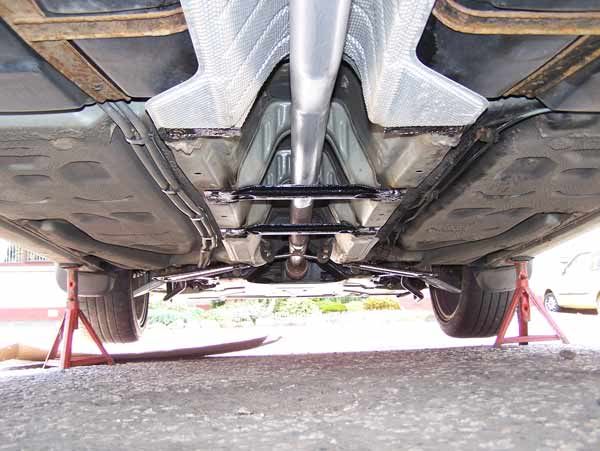 A little off-centre but, TBH, my welding skills leave a lot to be desired - that's why there are no pics of the joint!
So that was the last two weeks for me. Feels great to have a clutch that actually works properly now too!