It's arrived ....

... Your very own place to upload, organise and share all your photographs, pictures and images!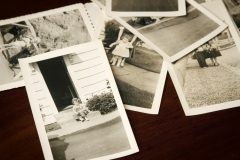 Now you'll find a link on the main forums page to a gallery section of the website where you'll find a very capable image hosting service to not only upload and store your images but which also allows you to create folders to organise your pictures, make them viewable only to registered users or even just friends - you can also have people comment on your images and rate them
Features include:
Multiple file uploads
Share images in forum posts or on other websites using provided shortcut links
Change your own permissions to alter who can view your albums
Comment on images
Rate images
Insert links to your gallery images in posts to take you straight to your gallery
Each member has their own personal gallery
To get started either visit
http://www.75ztcommunity.co.uk/gallery
and click on "Your personal album" link and follow the instructions to set up your own gallery. Alternatively you can get to the same set-up page from the user control panel. Just click on "Settings" next to your username in the top-left of any page and you'll see the "Gallery" menu where you can configure your gallery settings.
There are already a few images in the gallery but we hope to see many more!
Right then.... Go explore!