Some of you may be aware that I recently sold the double din that I purchased from Sean (Radioguy) because I intended to build a carputer.
A few days after I sold my headunit, I came across this system by Hualingan:
http://en.hualingan.com/html-en/product-iEQnDlfVmJcv-MG+7-Rover75+car+dvd+player.html
. Actually it isn't really an "Hualingan" unit - they are not manufacturers, just re-sellers. This has been mentioned on here before and the general feeling was that it was not worth a punt due to its single din size (at the rear), no USB mod possible (probably) and the fact that its an unknown quantity although Sean (Radioguy) is now supplying them so you would have his excellent support.
The Hualingan unit is actually a BMW unit and I discovered that there is a lot of info out there on BMW forums about it. The general feeling is that its as good as any other Chinese DD at the same price, if not better. So my terminal curiosity got the better of me and I purchased one. Price was £330 plus shipping from the UK.
I have it for a few days now and have tested it extensively on the bench and its now installed in my car. I have to say that I am extremely impressed by its quality and appearance. It is obviously very different to Sean's unit on here. Here are some of the things I've found so far:
- much nicer GUI IMHO and it can be customised
- much better radio screen with the RDS name as part of the screen - not an add on
- iPod improvements - better iPod screen, remembers the last song and iPod switches off
- different coloured button lights (red, blue and purple)
- Tomtom audio clipping is fixed!!
- excellent radio reception
- phonebook, but its very fiddly
There is also a possibility of firmware updates from Hualingan to address little problems. There has been at least one update since the unit came out and I understand there is another in the pipeline.
Complaints so far - nothing big but...
- I had to give the top mounting lugs a shave as it wouldn't fit the dash
- Hualingan haven't made a proprietary front trim for the Rover version of the headunit. They just (literally!) hacked off the mounting lugs. Its not really a problem and can't be seen when fitted.
- iPod cable is very short
- there is an annoying button-press beep that can't be turned off. If I was keeping this system, I would have to disable this.
- cannot change the boot logo (yet!!) but the stock one isn't too bad with the Rover and MG signs.
There is analogue TV and no TMC on mine.
I have tried iGo, Primo and TT on this and they all work fine.
I have taken some night and day time pics to show the system installed. Please note that the quality of the pics are affected with the protective plastic which I have left on the screen as I will probably sell this headunit on again. I have already purchased the basis of my carputer and it was never my intention to keep the Hualingan, but I have to say I am very impressed with this system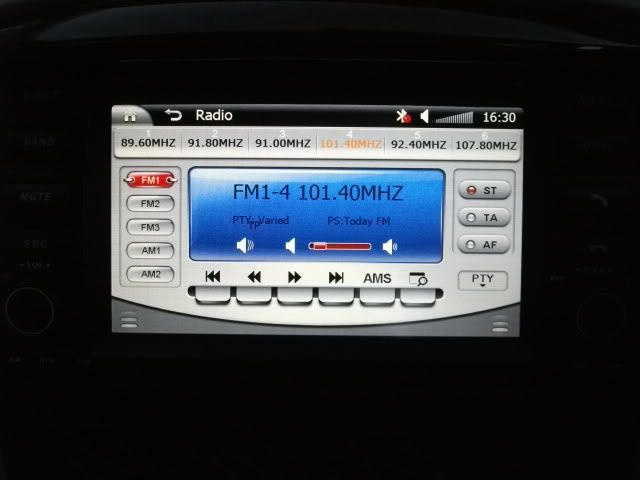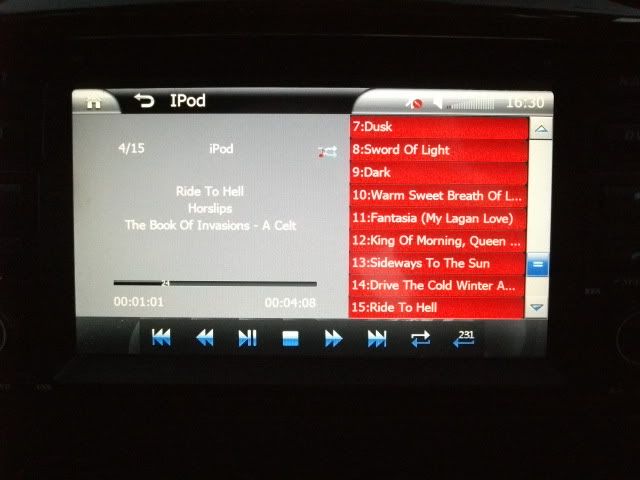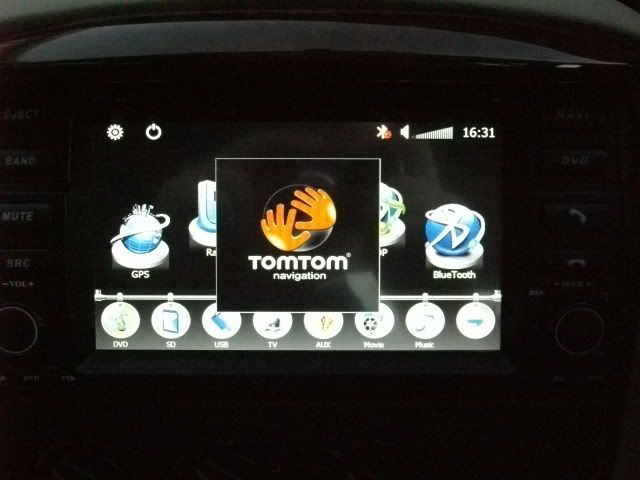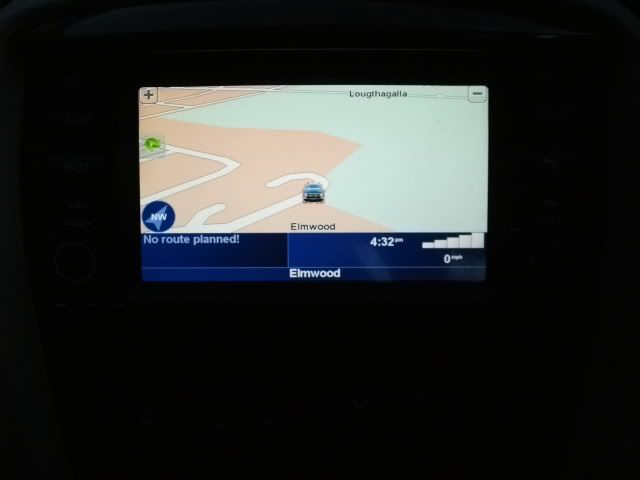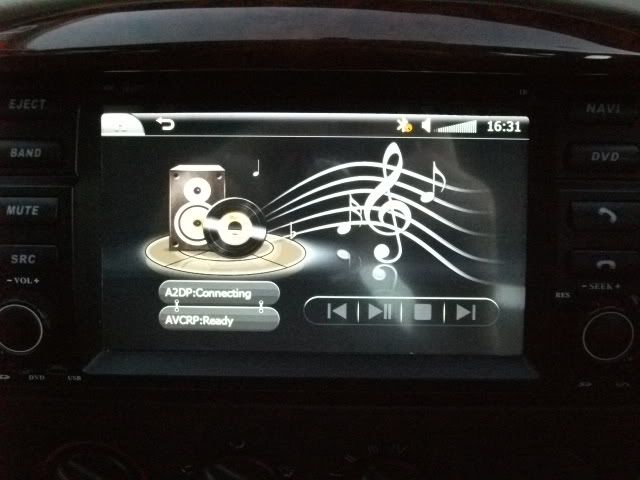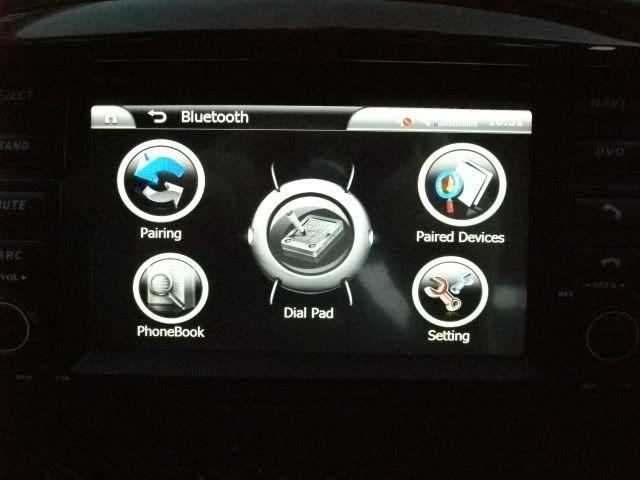 IMG]http://i233.photobucket.com/albums/ee7/31stplatoon/Rover%2075/DSCF7032.jpg[/IMG]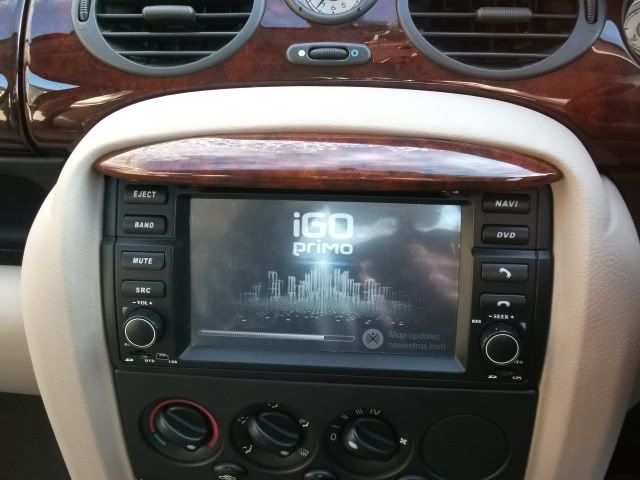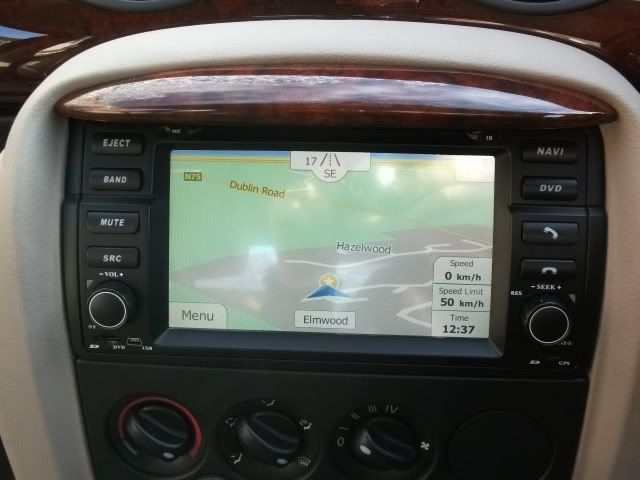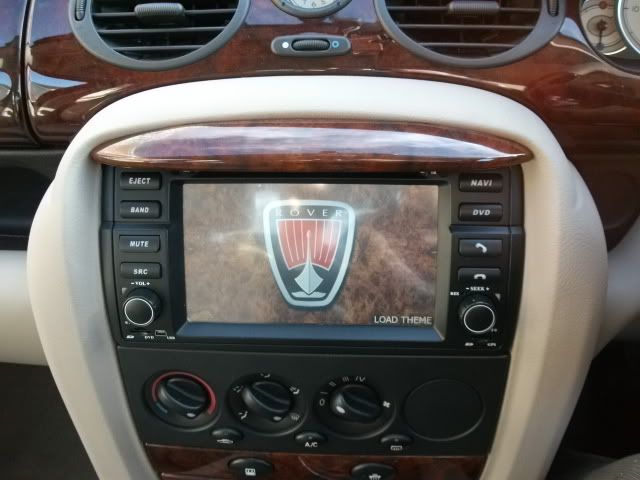 http://www.youtube.com/watch?v=UuPSRIpI ... r_embedded
Hopefully you can see me changing the icons around in the vid.