Here is a Headlamp Wash Kit, Taken from my V6 Saloon, was going to retro fit to my Tourer but cannot be bothered lol, plus I need the cash for another project.
Partial Wiring Loom, Washer Bottle with twin Pumps, PIping, Washer Jets, All Piping and the Siren Alarm (which will be needed to fit if you dont have one fitted).
NOTE: I cannot find the Partial Loom for the secondary (Headlamp) Wash. I will keep looking though and hopefully find it.
£50 Delivered (UK Delivery)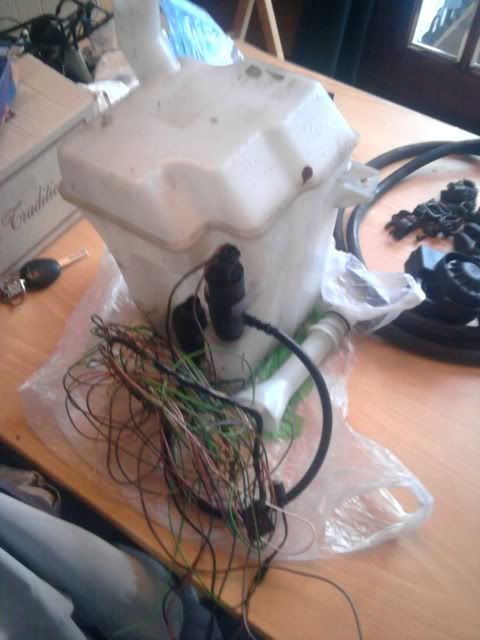 Upgrades:

Fitted Electric Memory Seat, Leather Cubby Lid, Wood Dash, Message Centre.