Few pics of my ZT, forgive me if I am wrong but I gather I can post more than 3 photobucket pics per thread ? If not, I'll amend once I'm given the nudge. This is her as per the dealer's site before I bought her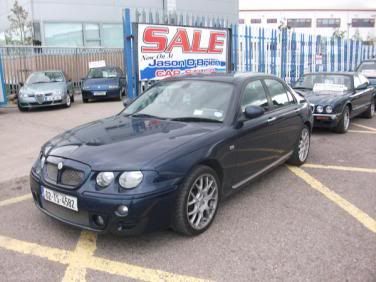 Wasn't planning on buying her at all to be honest, I needed a car fairly lively as my 1997 Rover 216 Coupe had gearbox failure the day after putting her back on the road after I spent 6 months in a 1993 520i touring
Anyway, quite fancied a 2001 ZS 120 off a local dealer with a screen price of €1995, as it turned out he had no keys to her as he had just got the HG done and the garage who did it were off on hols and had forgetten to throw the keys out to him before they left. End of the week was no good to me and also he said there was no budge on the €1995. So he asked would I fancy the ZT, no thanks said I, €2950 though about right for the car was more than I wanted to spend. Also 2.5KV6 etc didn't appeal. But she was auto and after a test drive and the €2250 price agreed I was in love
Here she is at a quick stop during the test drive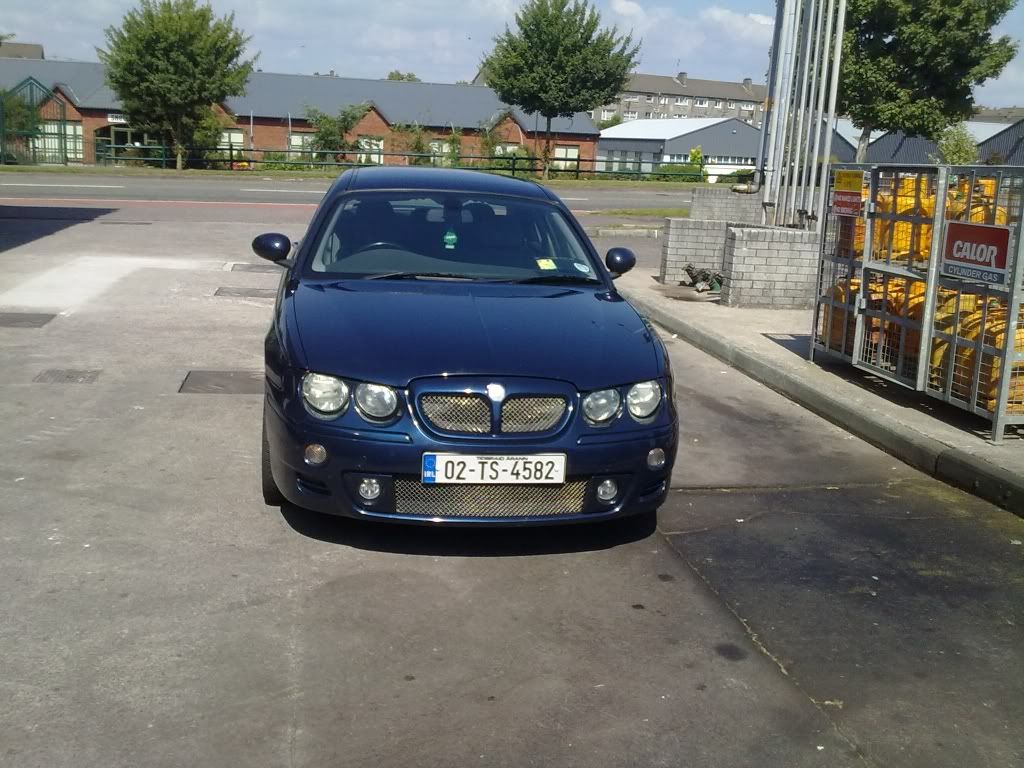 and then after a trip to the local hand wash a few days later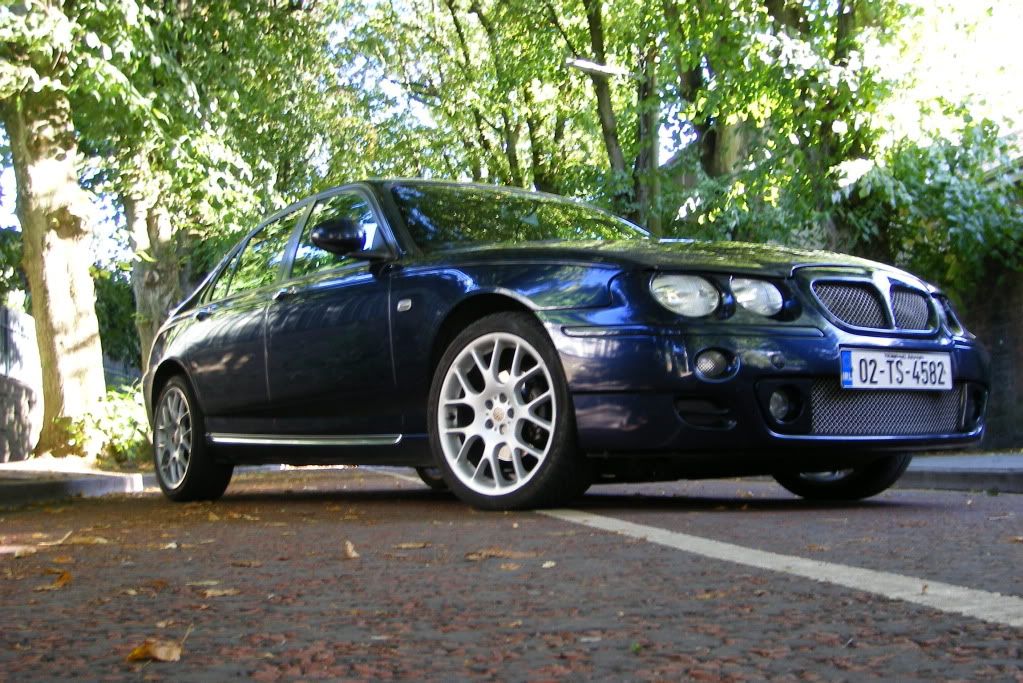 Nothing really done to her since, some ebay MG badges to freshen her up (usual fade had occurred to the originals), K&N panel filter, oil catch tank, oil and filter change, breather hose T piece and I removed the broken butterfly valve operated by the balance VIS (Variable Intake System) (replacement on her way from a breaker in the UK apparently so maybe some mpg improvement will be seen then).
I cleaned the engine a bit too, I like a clean engine bay, before and after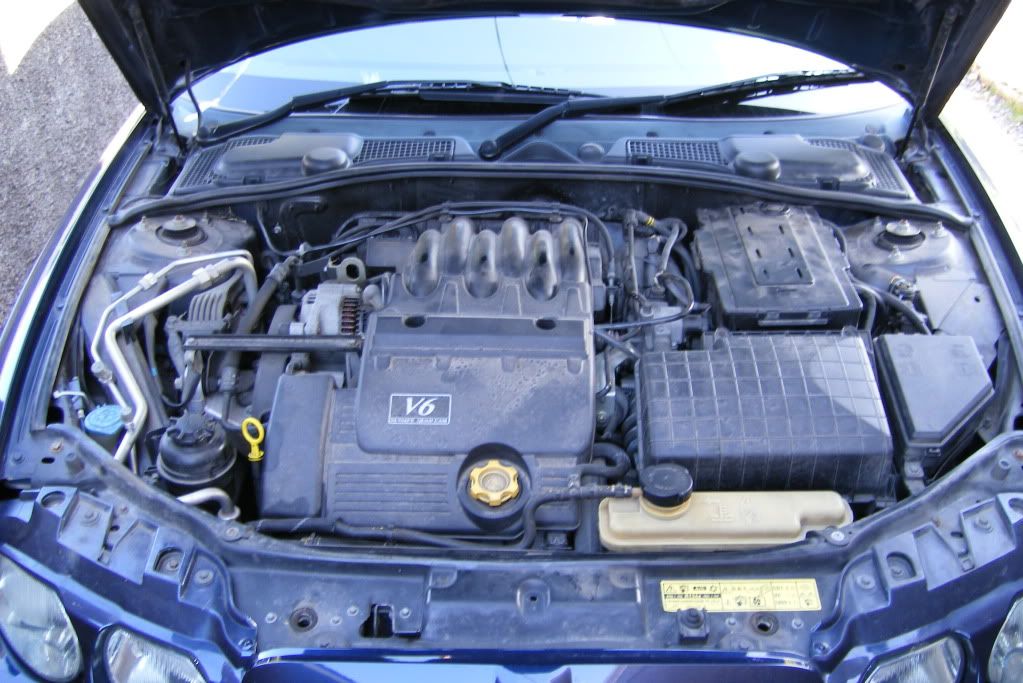 oh and I used the paperclip method to reset the service indicator thing
Due to the Kenwood head unit not playing homemade CDs and the lack of a USB port she was removed and my JVC USB/MP3 thing thrown in, so 6CD changer and steering wheel controls were sacrificed.
She cam with barely legal 225 40 18s
2 Kumho and 2 Falken, was planning on getting Hankooks but a slow puncture alerted me to severe bulges on the inside edge of both fronts so Accelera were put on in the correct size on a Friday afternoon as I didn't want to drive on the bulgy ones. To be honest I wouldn't have chanced them but they were on the 520i when I got her and I found them excellent, even in the wet on the rwd yoke when I would have preferred them to be less excellent
Loads of Alfa lads put them on 159s according to Alfa forums and they speak highly of them too.
Hope that post isn't OTT